Professional Memberships
American Society of Plastic Surgeons
American Society for Aesthetic Plastic Surgery
International Society for Aesthetic Plastic Surgery
Fellow of the American College of Surgeons
Lipoplasty Society of North America
Northeastern Society of Plastic and Reconstructive Surgery
New York Regional Society of Plastic and Reconstructive Surgeons - Board of Directors - Member-At-Large from New York City
American Medical Association
Medical Society of the State of New York
New York County Medical Society
New York Academy of Medicine
The American Association for Accreditation of Ambulatory Surgery Facilities (AAAASF)
The Joint Commission on Accreditation of Healthcare Organizations (JCAHO)
The Society of New York Office Based Surgery Facilities- Current President
The Medical Strollers
The Hospital Graduates Club- President 1998-1999
The Physicians' Scientific Society- President 1996-1997
Awards / Recognition
Alumni Community Award, University of Toledo College of Medicine
Fellow of the Jacques W. Maliniac Circle of the American Society of Plastic Surgeons
Who's Who in Medicine and Healthcare
Who's Who in the World
Who's Who in America
President's Citizenship Award, Medical Society of the State of New York
Alumni of the Year, University School
Community Service and Volunteerism Award, American Society for Aesthetic Plastic Surgery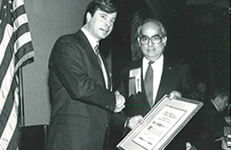 Civic Engagement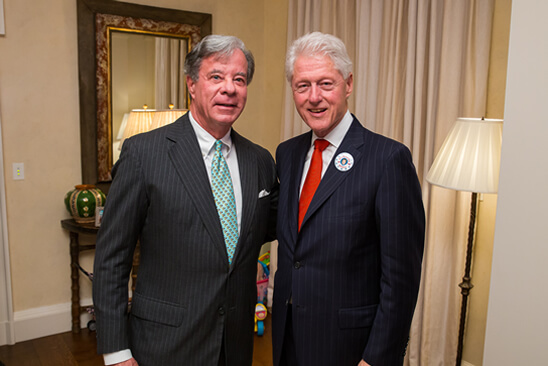 The Skin Sense Award Gala honors those who have played a pivotal role in educating the public about the importance of sun protection at a time when skin cancer is increasing at epidemic rates. The event raises over $1 million every year, which goes towards improving the prevention, detection, and treatment of skin cancer.
Emmy Rossum with Darrick E. Antell, MD
Sopranos' Star Tony Sirico with Darrick E. Antell, MD
Mike Jerrick with Darrick E. Antell, MD
The Dr. Darrick E. Antell Scholarship
As a member of the board of trustees for the East Side House Settlement, Dr. Antell sponsors an annual scholarship for a high school college-bound senior in the College Preparation Program, Project Ready. The East Side House is a community center in the South Bronx that provides educational enrichment, supplement, and enhancement to the public school system to place college within reach of motivated students.
In addition to the East Side House, Dr. Antell is also involved in the following projects:
University School, Hunting Valley, Ohio- Life Trustee


Antell Academic Scholarship
Antell Fund For Senior Leadership
Antell Squash Courts

The Historical Society of the Town of Greenwich – Trustee (1999 to 2002)
East Side House Settlement - Board of Trustees (1991 to 2008), Vice President (2001 to 2003)
Girl Scouts of North America, NYC - Board of Trustees, Nominating Committee (1990-1995)
The National Institute of Social Sciences - Life Member