As the face ages, fatty deposits can collect beneath the chin, creating a less attractive facial profile. Fat under the chin, or a "double chin", can make individuals feel self-conscious about their appearance, negatively impacting their quality of life. Submental liposuction (a form of micro-liposuction) is a technique used to remove these unwanted fat deposits from beneath the chin. In doing so, the chin and neck area becomes more sculpted, creating a slimmer, more youthful facial profile.
Submental Liposuction Before & Afters
View All
Why choose Dr. Antell for your submental liposuction?
Any facial procedure must be performed with precision, accuracy, and an artist's eye for balance and structure. Trained at both Stanford and Cornell, Dr. Antell is often sought out by celebrities, high-profile individuals, and discerning patients who demand the highest quality outcome. He has repeatedly been named a "Top Plastic Surgeon" by Harper's Bazaar, Town and Country, Vogue, and New York Magazine throughout his illustrious career.
Dr. Antell's dedication to the art of plastic surgery has led to advances in the field and he is often called upon to lecture to other surgeons, both nationally and internationally. As an experienced board-certified plastic surgeon, he is known for his ability to produce elegant, sculpted outcomes with submental fat removal. In choosing Dr. Antell as your surgeon, you can be confident that he will perform your procedure with finesse, meticulous care, and a dedication to achieving results that look natural.
Am I a candidate for submental liposuction?
Anyone in good overall health who is suffering from pockets of excess fat beneath the chin is likely a good candidate for submental liposuction. Liposuction is ideal for those who:
Are within range of their ideal weight but, for personal reasons, wish to rid the under chin/neck area of excess fat
Have firm, elastic skin that can reshape to the body's new contours
Liposuction is not a treatment for obesity or loose, saggy skin. If your skin has lost elasticity, it may be helpful to pair the procedure with a face or neck lift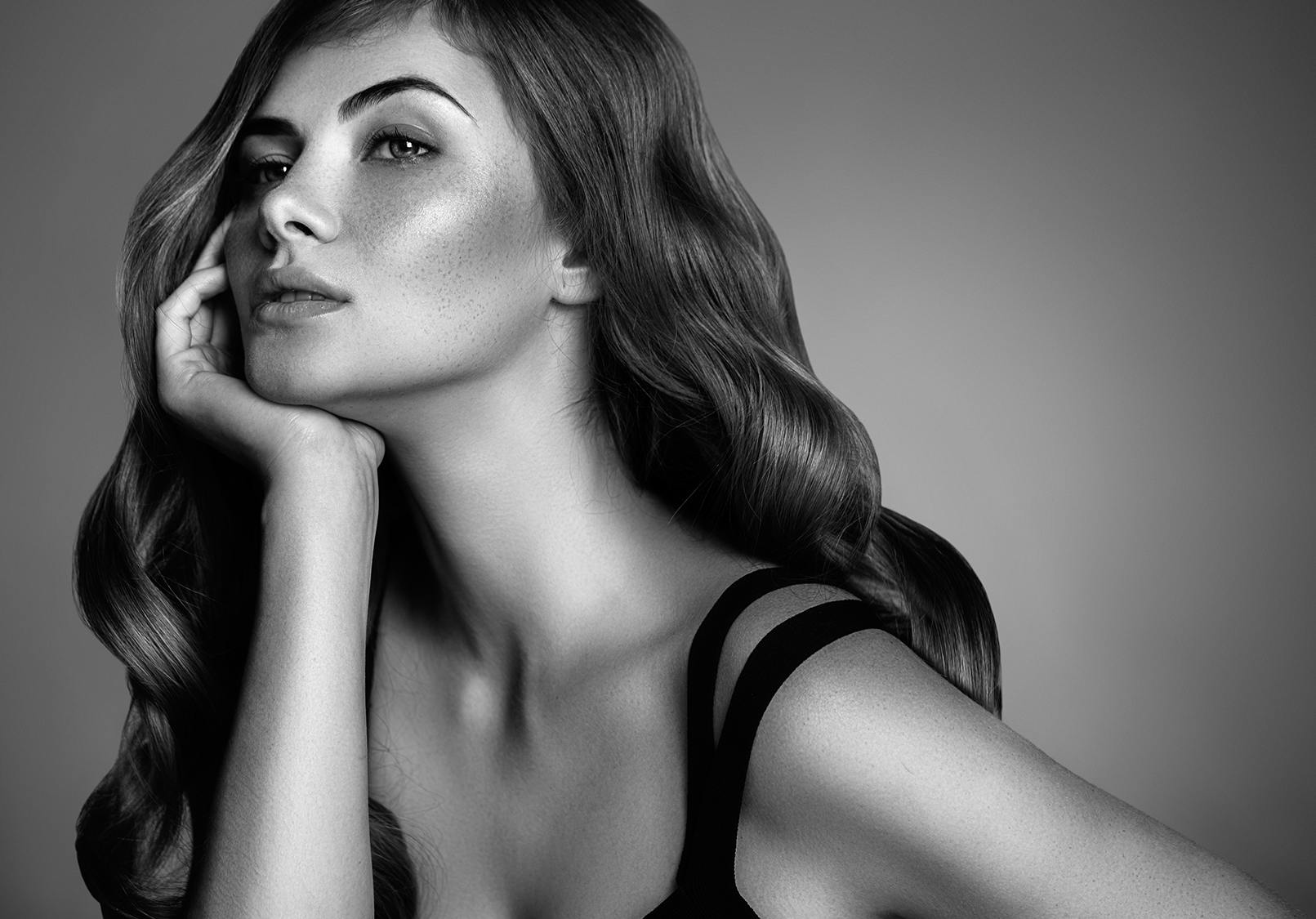 Why choose submental liposuction?
Submental liposuction can help increase your body image and quality of life. Some of the benefits of this procedure include that:
Provided you maintain a healthy lifestyle, the fatty deposits typically do not return
The incision is small and inconspicuous once healed
No sutures are used
The recovery is fast, with patients typically returning to most daily activities within one to two days
What can I expect in my consultation?
In your initial consultation, Dr. Antell will evaluate your general health and medical history. After listening to your concerns, he will examine the fatty deposits beneath your chin and carefully assess your skin elasticity. If indicated, he may explain other procedures that can aid in achieving your desired outcome, such as a chin implant, neck lift, or facelift. It is important to honestly discuss your desired outcome with Dr. Antell so that he can guide you in developing a surgical plan that will have the highest chance of fulfilling your expectations.
Dr. Antell will thoroughly discuss the procedure with you, as well as explain the risks and expected results. Please be sure to inform him if you smoke and if you're taking any medications, vitamins, or other drugs. Don't hesitate to ask Dr. Antell any questions about the surgery, recovery, and expected outcome.
Where will my procedure be performed?
Dr. Antell has privileges in numerous hospitals throughout New York City, but most patients prefer for the procedure to take place in his discreet, private operating room located just across the street from world-renowned Lenox Hill Hospital. His facility has a private back entrance to ensure total discretion and all members of his staff have been thoroughly trained to offer personalized care. The state-of-the-art outpatient surgery facility is fully accredited, designed for your comfort, and equipped with the latest technology to receive your submental liposuction.
How should I prepare for my surgery?
You will be provided with instructions to thoroughly prepare you for surgery including guidelines on eating and drinking, smoking, and taking or avoiding vitamins, iron tablets, and specific medications. You may be given prescriptions that should be filled prior to your day of surgery. Depending on your medical history, you may be asked to provide pre-operative clearance from another doctor. As the procedure is performed under "twilight" sedation, you should arrange for someone to drive you home after your surgery and ensure you have someone to assist you for the first few days.
What are the risks?
When performed by an experienced, board-certified plastic surgeon who follows all health and patient safety protocols, submental liposuction is typically a safe procedure for a healthy patient who wants to re-sculpt his or her body. However, as with any surgery, there are risks. The most common complications include bleeding, infection, changes in skin sensation, and an adverse reaction to anesthesia. In addition, skin rippling, pigmentation changes, and asymmetrical contouring may occur. Dr. Antell will provide a thorough discussion of all risks during your initial consultation.
What type of anesthesia is used?
Submental liposuction is typically performed using a combination of local anesthesia and IV sedation, or another form of "twilight" anesthesia. This helps to ensure that you are comfortable and pain-free throughout the procedure. For your safety, you will be monitored by a board-certified anesthesiologist during your surgery.
How is submental liposuction performed?
Submental liposuction is performed through a small incision under the chin, just large enough to allow the insertion of a hollow tube called a cannula. After diluted local anesthesia is infused into the area to minimize bleeding, the cannula is then inserted to gently suction the fat out of the body. Depending on the size and number of areas being treated, the procedure may take anywhere from thirty minutes to two hours.
What will my recovery be like?
After undergoing the surgery, you will recover in Dr. Antell's state-of-the-art recovery suite while being monitored by one of his nurses until you feel well enough to be discharged. Submental liposuction is an outpatient procedure, meaning you can return home the same day as the procedure. When performed under twilight sedation, you should be prepared to have an escort to bring you home, as you will not be able to drive for 24 hours after the administration of anesthesia. Upon leaving the facility, you will be provided thorough discharge instructions that will guide you through the initial post-operative period. Throughout the entire recovery process, Dr. Antell and his staff will be available to answer any questions you may have.
At the time of surgery, Dr. Antell may place a compression garment over the treated area to reduce swelling and help the skin contour to the new, slimmer area. Your first follow-up will likely be scheduled for the day after your procedure so that Dr. Antell can monitor your progress and change the dressing over your incision site. It is normal to experience fluid draining from your incision sites within the first few days. Patients can usually return to most daily activities within days after the procedures, but are asked to refrain from vigorous exercise for around two weeks. Dr. Antell will discuss a customized recovery timeline with you based on the complexity of your procedure. After the surgery, the treated area will likely be swollen and minimally bruised, which will mostly dissipate within a week. Although an improvement will be immediately noticeable, you will be able to see the final results of your new, sculpted figure around three months after your procedure.
What will my expected result be?
Submental liposuction is one of the most practical and effective methods by which to achieve a more sculpted facial profile. The results are long-lasting, providing you maintain your weight by eating sensibly and exercising regularly. Many of our patients are extremely happy with their new slimmer, more youthful appearance.
How do I get started?
Dr. Darrick E. Antell and his staff will be happy to provide a discreet and private consultation to evaluate your needs and discuss submental liposuction. Please call the office at (212) 988-4040 to schedule your consultation.