Gynecomastia is a condition in which men have overdeveloped or enlarged breasts due to an excess of breast tissue. Though the condition is rarely discussed, it is actually quite common, affecting an estimated 40-60% of men. Though certain medications and health problems are linked with male breast overdevelopment, there is no known cause in the vast majority of cases. Gynecomastia can cause emotional discomfort and reduced self-confidence. For men who feel self-conscious about their appearance, the condition can be treated with a surgical procedure that removes excess fat and glandular tissue, creating a flatter, firmer, and more masculine chest appearance.
Dr. Darrick Antell:
Leading New York Plastic Surgeon
Dr. Darrick Antell is widely regarded as being among the most accomplished board-certified plastic surgeons practicing in New York and has frequently been listed as a "Top Plastic Surgeon" by Harper's Bazaar, Town and Country, Vogue, and New York Magazine. He is among the world's most respected and sought-after plastic surgeons, with a long and illustrious career.
Dr. Antell's extraordinary accomplishments include being honored for his groundbreaking research on identical twins and the aging process, and he is the only plastic surgeon who has had his work displayed in the Smithsonian Museum. He approaches gynecomastia surgery with the philosophy that "Plastic surgery should whisper, not scream," meaning that he takes care to ensure that his work produces a natural, yet enhanced, result.
Am I a candidate for gynecomastia surgery?
Any man in good overall health who is suffering from enlarged breasts is a likely candidate for NYC gynecomastia surgery to reduce breast size. The ideal candidates for this surgery are men who:
For personal reasons, are bothered by the feeling that their breasts are too large
Are physically healthy and of relatively normal weight
Have been unsuccessful in correcting the problem with exercise or weight loss
Have firm, elastic skin that will be able to reshape to the new contour of the chest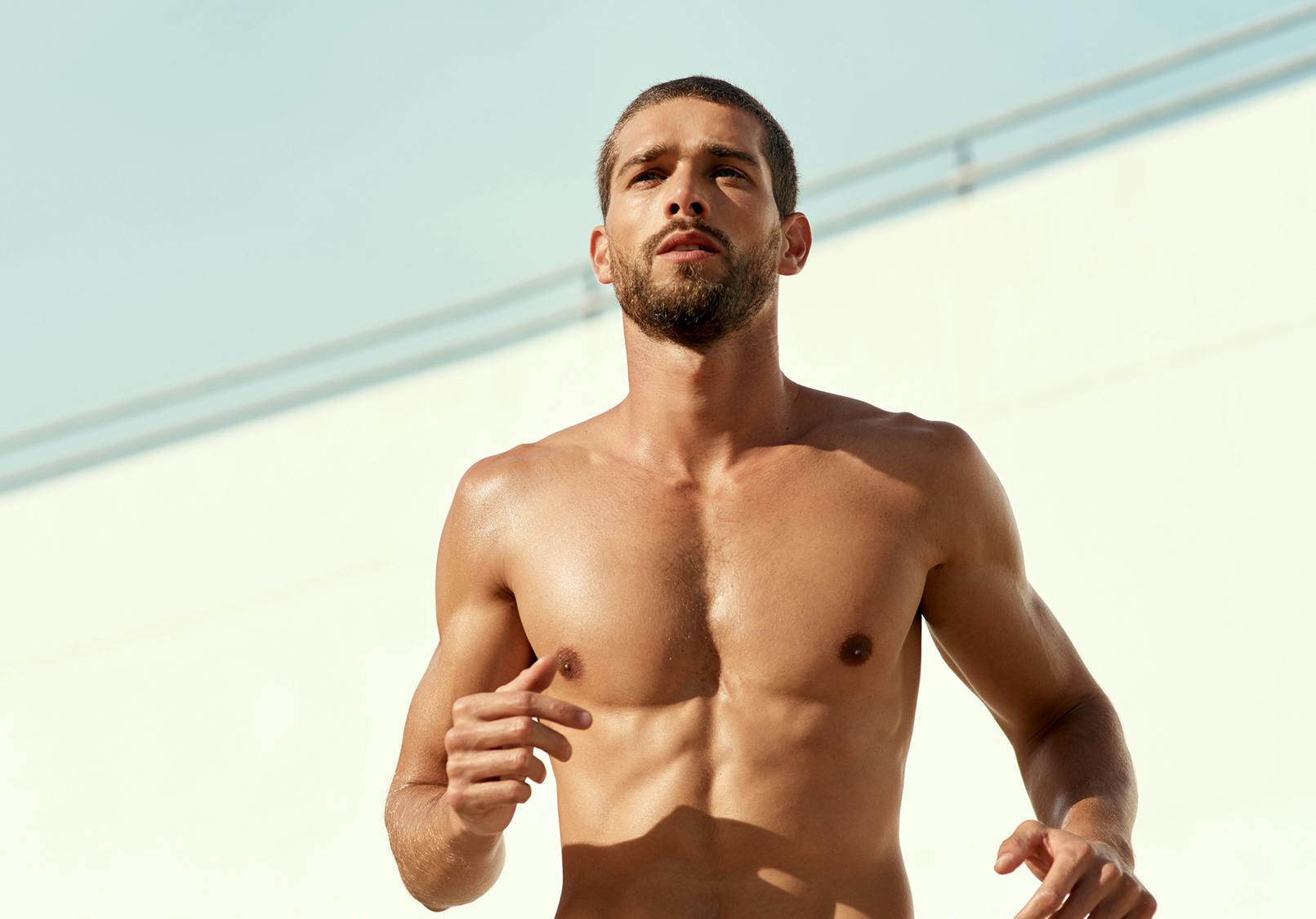 Gynecomastia Patient Testimonial
"I went to Dr. Antell for gynecomastia surgery because my other doctor did not take all of the gynecomastia tissue underneath my right nipple/areola and there was still tissue. Dr. Antell removed all the tissue and my right nipple looks so perfect and it finally isn't visible through shirts. The coolest thing was is that I was under local anesthesia during the surgery and the whole time we were talking! I didn't feel anything and I felt rather relaxed during the whole procedure. The nurse, Nancy, and the front desk workers were also phenomenal. 10/10 would definitely recommend to anybody."
M.L.
What can I expect during my consultation?
In your initial consultation with Dr. Antell, he will evaluate your medical history and current condition. He will examine your breasts to determine if the cause of the gynecomastia might be from a medical condition, such as impaired liver function, male breast cancer, use of estrogen-containing medications, or anabolic steroids. If a medical problem is suspected, he will refer you to an appropriate specialist. He may send you for additional testing and imaging. While breast cancer is rare in men, it does occur, and we want to ensure you are in good health before performing your surgery.
After listening to your concerns, he will then work with you to develop the most appropriate body-contouring plan for achieving your desired outcome, while minimizing risks. Most often, a combination of liposuction to remove excess fat and an incision to remove breast tissue may be necessary. During your consultation, be sure to mention any dramatic weight losses or gains you have experienced. You should also inform him if you smoke and if you're taking any medications, vitamins, or other drugs. Don't hesitate to ask Dr. Antell any questions about the surgery, recovery, and expected outcome.
How should I prepare for my NYC gynecomastia procedure?
You will be provided with instructions to thoroughly prepare you for surgery including guidelines on eating and drinking, smoking, and taking or avoiding vitamins, iron tablets, and specific medications. You may be given prescriptions that should be filled prior to your day of surgery. You may be sent for additional testing or imaging to confirm that a medical problem is not the cause of your condition. Depending on your medical history, you may be asked to provide pre-operative clearance from another doctor. As the procedure is performed under "twilight" sedation, you should arrange for someone to drive you home after your surgery and ensure you have someone to assist you for the first few days.
Where will my gynecomastia surgery be performed?
Dr. Antell has privileges in numerous hospitals throughout New York City, but most patients prefer for the procedure to take place in his discreet, private operating room located just across the street from world-renowned Lenox Hill Hospital. His facility has a private back entrance to ensure total discretion and all members of his staff have been thoroughly trained to offer personalized care. The state-of-the-art outpatient surgery facility is fully accredited, designed for your comfort, and equipped with the latest technology.
What are the risks of gynecomastia surgery?
When male breast-reduction surgery is performed by a board-certified plastic surgeon, the risk of complication is significantly decreased. Nevertheless, as with any surgery, there are always some risks. The most common complications of gynecomastia surgery include bleeding, infection, fluid accumulation, and an adverse reaction to anesthesia. The procedure may also result in slight breast asymmetry and changes in nipple or breast sensation. Dr. Antell will provide a thorough discussion of all risks during your initial consultation.
How is the gynecomastia surgery performed?
Your NYC male breast reduction will be customized depending on your anatomy and desired outcome. If excess fatty tissue is the primary cause of the gynecomastia, liposuction may be used to reduce the size of the breasts. Several small incisions are made through which the fat is removed by vacuum suction. If the breast is enlarged due to excess glandular breast tissue, the tissue will be excised (surgically removed). The site of the incision will be determined to achieve the best outcome while also minimizing conspicuous scarring. Major reductions that involve the removal of a significant amount of tissue and skin may require larger incisions. In many cases, a combination of the two techniques may be used to produce the best results.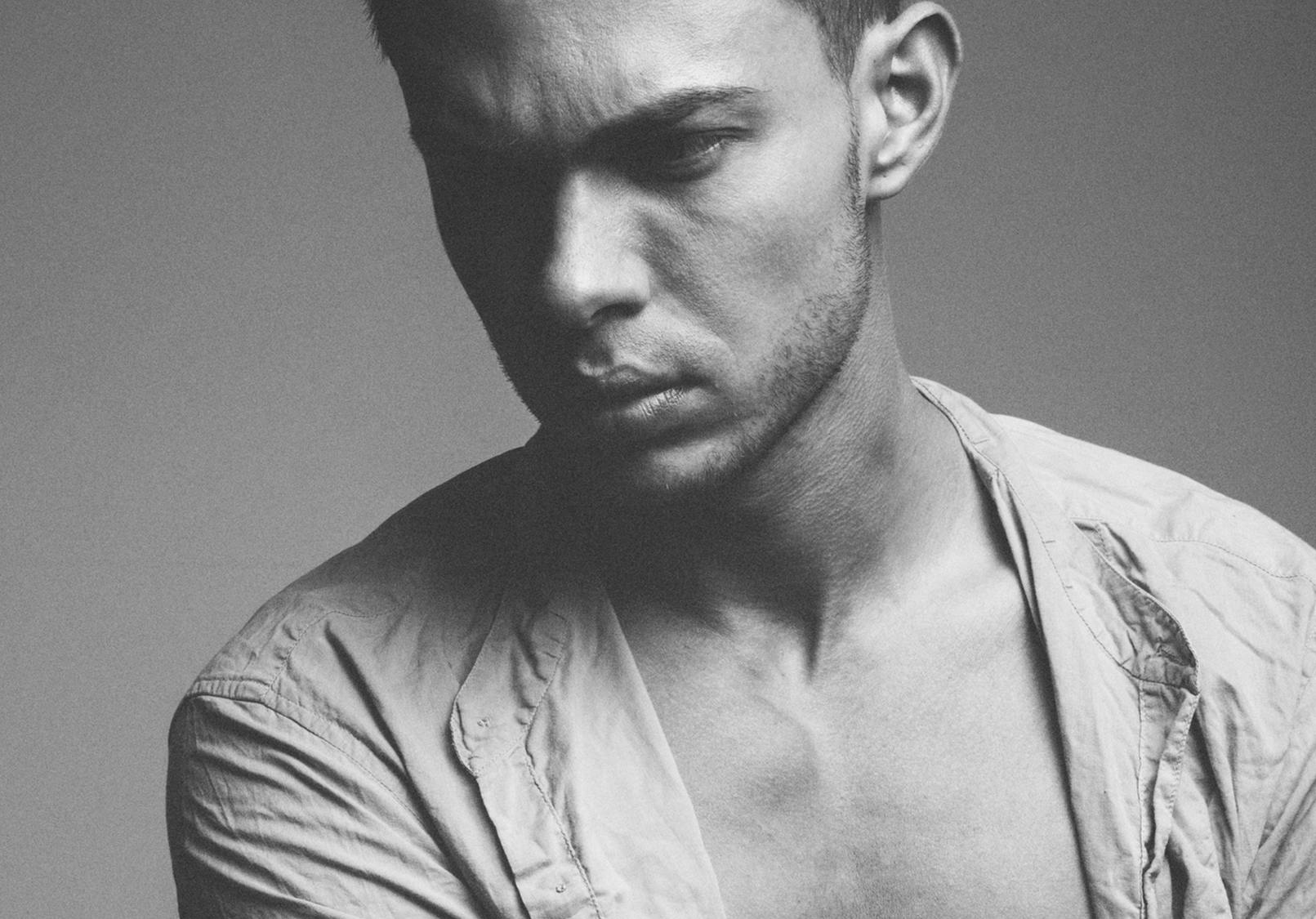 What will my recovery be like?
Male breast reduction in Manhattan is an outpatient procedure, meaning you can return home the same day. When performed under twilight sedation, you should be prepared to have an escort to bring you home, as you will not be able to drive for 24 hours after the administration of anesthesia. After undergoing the surgery, you will recover in Dr. Antell's state-of-the-art recovery suite while being monitored by one of his nurses until you feel well enough to be discharged. Upon leaving the facility, you will be provided thorough discharge instructions that will guide you through the initial post-operative period. Throughout the entire recovery process, Dr. Antell and his staff will be available to answer any questions you may have.
While you may have slight discomfort, many patients are able to return to most daily activities and work within days of the procedure. You will likely be asked to refrain from vigorous activity for two weeks, although Dr. Antell will discuss a specific timeline with you based on the complexity of your procedures. Your breasts may initially appear bruised and swollen, although this will subside within the first few weeks. To help reduce swelling, Dr. Antell may wrap your chest in a compression bandage at the time of surgery. After your first shower, you may be asked to wear a compression vest. He may use a temporary drain to prevent fluid accumulation for the first few days after your surgery.
Your first follow-up appointment will typically be scheduled for the day after surgery so that Dr. Antell can monitor your healing. If any external sutures are used, these will be removed 1-2 weeks after your procedure.
What is my expected result?
Gynecomastia surgery can enhance your appearance and self-confidence, as you will no longer feel embarrassed by overly large breasts. You will feel confident being shirtless at the pool or beach and when wearing tighter garments. Many patients are extremely satisfied with how their upper chest has been re-sculpted to appear firmer, flatter, and more masculine.
What type of anesthesia is used?
Male breast reduction in Manhattan is typically performed using a combination of local anesthesia and an IV sedative known as "twilight" sedation, which helps to ensure a comfortable and painless procedure. You will be monitored by a board-certified anesthesiologist throughout your procedure to ensure your safety.
How do I get started?
Dr. Darrick E. Antell and his staff will be happy to provide a discreet and private consultation to evaluate your needs and discuss gynecomastia surgery. Please call the office at (212) 988-4040 to schedule your consultation.