Why breast asymmetry correction?
Breast asymmetry may include a number of concerns, including substantially different breast sizes from one breast to the other, unmatching breast shapes, uneven nipples or areolas, or a combination of these concerns. Tuberous breasts, a genetic condition that constricts the base of the breasts and causes malformation, also fall under the breast asymmetry umbrella.
Breast asymmetry can negatively impact sexual confidence, self-esteem, and happiness. Severe breast asymmetry can make it hard to fit properly in clothing, swimsuits, and bras and cause embarrassment for women. Dr. Antell provides breast asymmetry correction in NYC to address these issues.
Breast asymmetry correction benefits
Some of the benefits of Dr. Antell's breast asymmetry correction include:
More even and symmetrical breasts
Improved confidence and self esteem
Evenly rounded, full breasts
Symmetrical, well-shaped nipples and areolas
Better fit in clothing (bras, swimsuits, fitted clothes)
Improved quality of life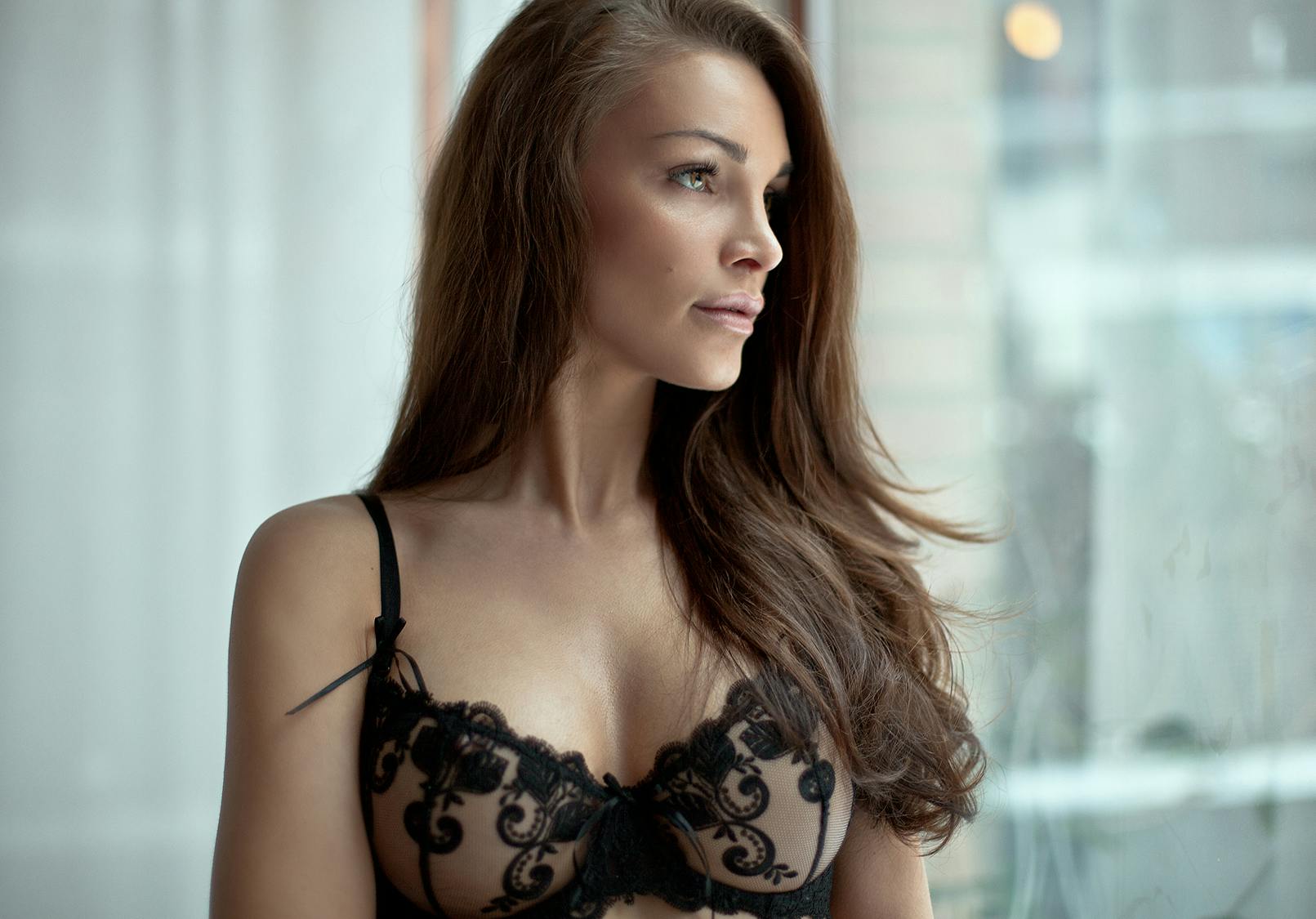 Do I have breast asymmetry?
While breast asymmetry is unique for each woman, there are some specific types and signs of breast asymmetry that are commonly experienced by many women. Women with breast asymmetry may experience one or more of these concerns:
Breasts of different sizes, one large and one small
One breast positioned higher than the other on the chest
Drooping breasts, with one breast hanging lower
Smaller breasts--one smaller than the other
Areola and nipple characteristics that do not align (size, projection, bulge)
Overly large breasts--one larger than the other
Unusual breast shape or structure (tuberous breasts)
Breast asymmetry correction
For those interested in breast asymmetry correction in New York City, Dr. Antell will begin with a thoughtful, thorough consultation to discuss your breast concerns in depth. He will examine your breasts and talk about your aesthetic goals and desires for your breasts. There are a number of breast procedures that can be done to correct breast asymmetry: breast lift, reshaping, reduction, or implants. It's possible your surgery may include combining two procedures to achieve the best results.
Recovery after breast asymmetry correction
You will be able to return home after your breast asymmetry correction surgery in our NYC office. There will likely be drains installed to reduce blood or fluid building up as you heal. You will wear a compression garment which reduces swelling and helps your breasts maintain their proper shape as they heal.
You will need about two weeks to rest and heal after your procedure. Be sure to arrange for a friend or family member to drive you home after your surgery and help you at home while you're recovering, as you won't be able to lift anything or do usual home chores while you're recuperating.
Once you're able to do sedentary work after a couple of weeks and eventually exercise again (after about three weeks), your body may feel recovered. However, your breasts will still be healing and settling for several months. Once the healing is complete, your breasts will settle into their final, symmetrical, beautiful shape and position.
Why choose Dr. Antell for breast asymmetry correction surgery in NYC?
Dr. Antell was trained at Stanford and Cornell and is among the world's most celebrated plastic surgeons. Dr. Antell dedicates himself to creating natural-looking, outstanding results for his patients and providing beautifully even breasts.
With twenty years of experience, Dr. Antell is known for his meticulous, artistic skill that provides the beautiful appearance you want. His care for every patient and his consistently satisfied clients are the reason his reputation as a top plastic surgeon is as stellar as it is. Call today for a consultation to find out more about breast asymmetry correction surgery in New York City at our private office.