What is a Tummy Tuck?
A tummy tuck, or abdominoplasty, is a surgical process that seeks to remove the excess skin, tissue, and fat of the abdomen that can result from pregnancy, age, and weight gain or loss. By restoring the underlying abdominal muscles and removing excess skin, Dr. Antell's tummy tuck in New York City can help to restore the youthful appearance of a firm, taut, and smooth abdomen.
What are the Different Tummy Tuck Procedures?
An abdominoplasty, known more commonly as a "tummy tuck," is a surgical procedure with two components: removing excess skin and fat from the lower abdominal region and repairing and tightening the abdominal wall muscles. As a result, Dr. Antell's tummy tuck in Manhattan, New York can smooth a protruding abdomen, reduce love handles, and create a more sculpted, youthful body contour.
Mini vs Full Tummy Tuck
There are two types of abdominoplasties, which differ based on the amount of loose skin that needs to be removed. A full tummy tuck is appropriate for those with excess skin throughout the abdomen, including above the belly button, and seek to tighten the abdomen from the breasts downward. A mini tummy tuck is appropriate for those with only excess skin below the belly button and may result in shorter incisions.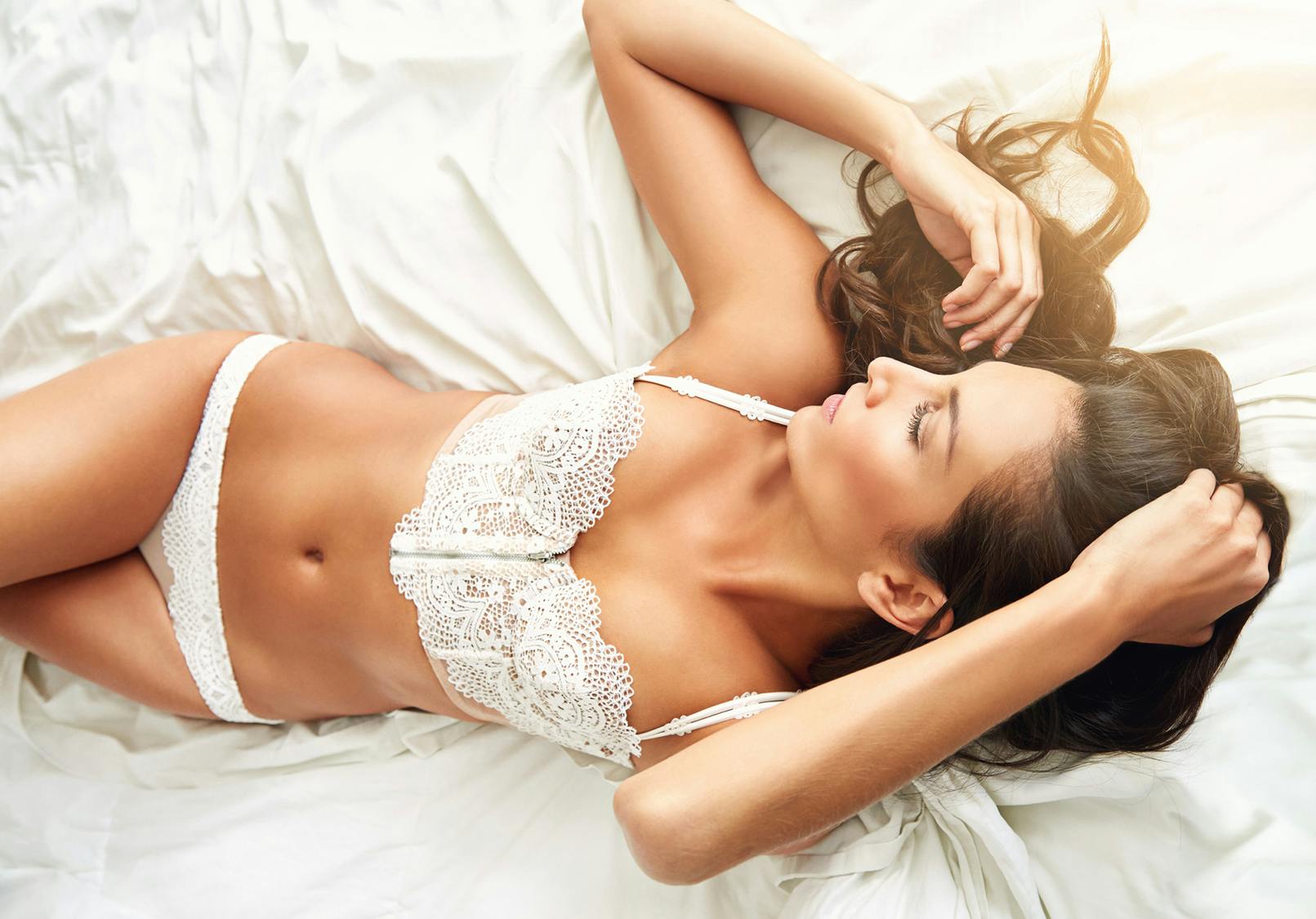 Am I a good candidate for a tummy tuck?
Anyone in good health who is bothered by the appearance of his/her abdomen is likely a good candidate for a tummy tuck in New York City with Dr. Antell. An ideal candidate is someone who:
Is maintaining a relatively stable and healthy weight
Has excess fat, skin, or tissue around the abdomen
Has diastasis recti (partial or complete separation of the midline abdominal muscles), which is commonly caused by multiple pregnancies
Has poor skin elasticity resulting in the skin being unable to contour to the body's form
Has an umbilical hernia (which can also be repaired at the same time as the tummy tuck procedure)
What will my expected result be?
Most patients are extremely satisfied with the outcome of their tummy tuck, feeling more confident in revealing clothes and more at ease with their bodies. The smooth, firm and sculpted abdomen that results from a tummy tuck is long-lasting, provided you maintain your weight by eating sensibly and exercising regularly.
The Cost of a Tummy Tuck in NYC
With Dr. Antell, your tummy tuck in NYC is an individualized procedure carefully tailored to each patient. Patients requiring more work than others should expect to pay a higher sum. For instance, tightening muscles, skin excision, and removing unwanted fatty tissue can all require varying amounts of work and/or time to treat. Additional cost-related factors include the hospital or operating room fees, anesthesia fees, and your surgeon's fee.
Please contact us for a personal consultation and price point and we'd be very happy to provide you with one.
Why Choose Dr. Antell for Your Tummy Tuck Surgery in New York?
Dr. Darrick E. Antell is one of the most experienced board-certified plastic surgeons. Repeatedly recognized as a "Top Plastic Surgeon" by Harper's Bazaar, Town and Country, Vogue, and New York Magazine, he has been asked to present his techniques at professional seminars both within the United States and internationally.
Trained at Stanford and Cornell, Dr. Antell is trusted by celebrities, high-profile individuals, and discerning patients from around the world for his exceptional talent, meticulous attention to detail, and high level of personalized care. Dr. Antell approaches tummy tuck (abdominoplasty) surgery with the philosophy that "plastic surgery should whisper, not scream," striving to produce results that appear natural and enhance your beauty.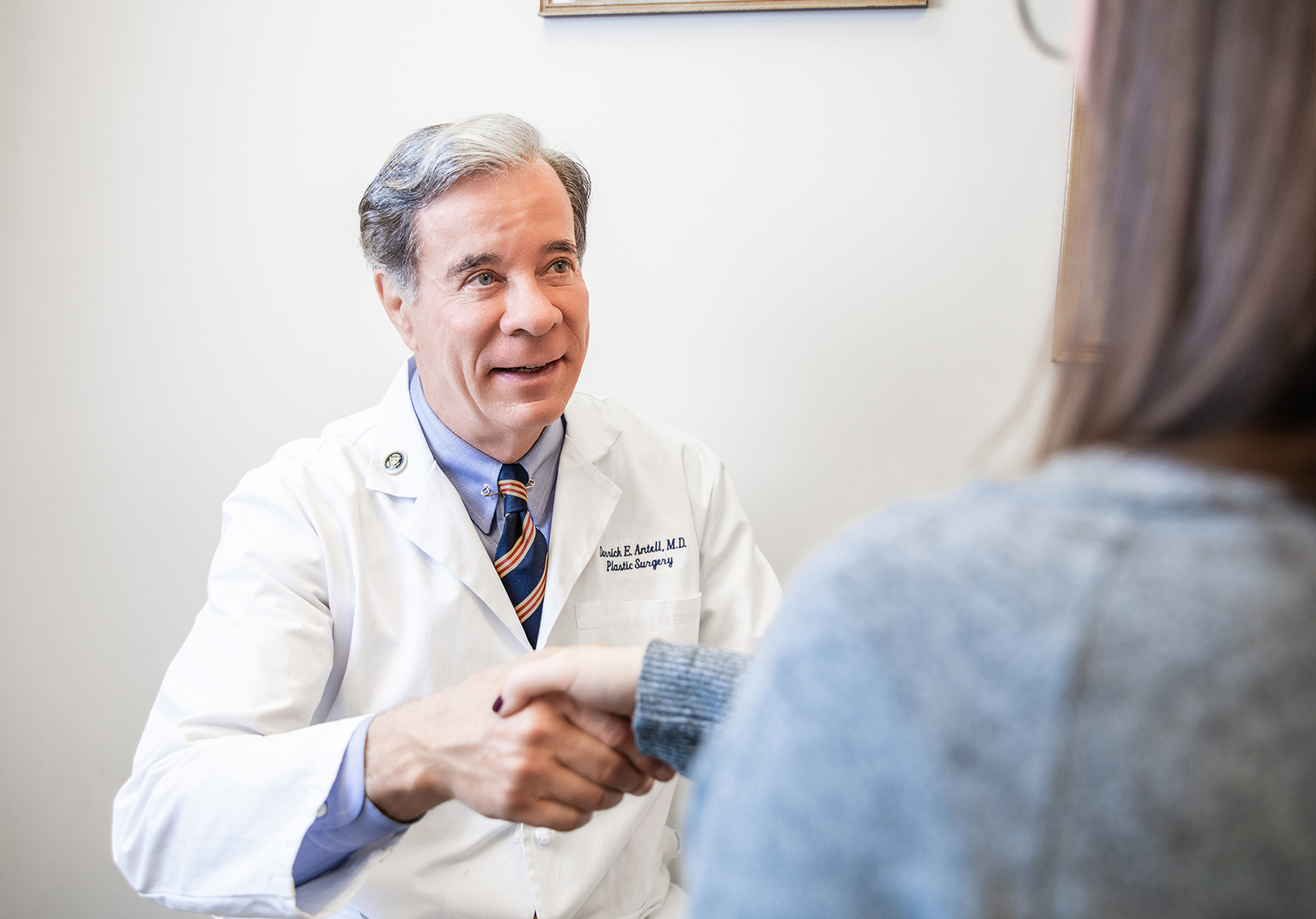 What can I expect in my consultation?
In your initial consultation, Dr. Antell will evaluate your general health and medical history and examine your abdomen's current condition. After listening to your concerns, he will work with you to develop the most appropriate body-contouring plan for achieving your desired outcome while minimizing risks. Dr. Antell offers an array of body sculpting procedures and can inform you of the various body-contouring methods available. Liposuction may be sufficient with a shorter recovery and minimal scarring if there is only excess fat in the abdomen. A tummy tuck is often the appropriate procedure for those with large amounts of excess skin and tissue or separated abdominal muscles.
During your initial consultation, please mention any dramatic weight losses or gains you have experienced. You should also inform him if you smoke and take any medications, vitamins, or other drugs. Don't hesitate to ask Dr. Antell any questions about the surgery, recovery, and expected outcome.
Where will my tummy tuck be performed?
Dr. Antell has privileges in numerous hospitals throughout New York City, but most patients prefer for the procedure to take place in his discreet, private operating room located just across the street from world-renowned Lenox Hill Hospital.
His facility has a private back entrance to ensure total discretion and all members of his staff have been thoroughly trained to offer personalized care. The state-of-the-art outpatient surgery facility is fully accredited, designed for your comfort, and equipped with the latest technology.
How should I prepare for my tummy tuck?
You will be provided with instructions to thoroughly prepare you for your tummy tuck in Manhattan, including guidelines on eating and drinking, smoking, and taking or avoiding vitamins and specific medications. You may be given prescriptions that should be filled before your day of surgery.
Depending on your medical history, you may be asked to provide pre-operative clearance from another doctor. As the procedure is performed under "twilight" sedation, you should arrange for someone to drive you home after your surgery and ensure you have someone to assist you for the first few days.
What are the risks?
Although all surgery involves some level of risk and the potential for complications, a tummy tuck is typically a safe procedure when performed by a board-certified plastic surgeon who employs the latest surgical techniques and the most stringent patient health and safety protocols.
The most common complications include bleeding, infection, fat necrosis, and an adverse reaction to anesthesia. In addition, numbness or changes in the sensation of the skin may occur. Dr. Antell will thoroughly discuss all risks during your initial consultation.
How is a tummy tuck performed?
A tummy tuck helps to create smoother, tighter contours for the abdomen. The length and placement of your incisions will be customized based on your current condition, with the pattern of the incisions reflecting the quantity of skin and tissue to be removed. Dr. Antell will strategically place the incisions to be as hidden from view as possible, such as in areas that are under clothing and bathing suits.
A full tummy tuck typically requires a horizontal incision between the public hairline and belly button in order to access the damaged abdominal muscles. A second incision may be made around the belly button to most effectively flatten the upper abdomen and, if needed, relocate the naval structure.
After repairing the abdominal muscles, the excess skin, fat, and tissue is then removed. Multiple layers of meticulous sutures, as well as external sutures when necessary, will be used to close the incisions and support the new contours. Dr. Antell may place a temporary tube during surgery to drain fluid and help achieve a flatter result.
In addition, a bandage may be placed over the incision areas to provide support and aid in healing. Depending on the complexity of your customized procedure, the surgery may take anywhere between two and three hours to complete.
What will my recovery be like?
After undergoing the surgery, you will recover in Dr. Antell's state-of-the-art recovery suite while being monitored by one of his nurses until you feel well enough to be discharged. Tummy tuck surgery is an outpatient procedure, meaning you can return home the same day as your surgery. When performed under IV sedation, you should be prepared to have an escort to bring you home, as you will not be able to drive for 24 hours after the administration of anesthesia. Upon leaving the facility, you will be provided thorough discharge instructions that will guide you through the initial post-operative period. Throughout the entire recovery process, Dr. Antell and his staff will be available to answer any questions you may have.
Your first follow-up appointment will typically be scheduled for the day after surgery so that Dr. Antell can observe the healing process. You can sponge bathe immediately and are usually able to take a shower forty-eight hours after your procedure. If deemed necessary, you may be prescribed antibiotics to help prevent infection. If so, please be sure that you take the entire course as directed.
Notable recovery milestones are as follows:
While you will be able to return to most light, daily activities within a few days, Dr. Antell may recommend taking up to two weeks off before returning to work, especially if a repair of the abdominal muscles is required.
If a temporary drainage tube is placed, this will be likely be removed within the first one to two weeks.
By bending and using your legs, you will likely be able to lift a small child around five to seven days after your procedure.
External sutures, if used, will be removed one to two weeks after your procedure.
Depending on the extent of your procedure, you may be asked to refrain from vigorous exercise for up to four weeks.
Most patients are able to resume core strengthening exercises, such as Pilates and Yoga, approximately six weeks after surgery.
After the procedure, you will likely be bruised and swollen. While this will mostly dissipate within the first six to eight weeks after surgery, some residual swelling can remain for six months or more.
The incisions of a tummy tuck are strategically placed to be as hidden from view as possible when wearing clothing or a swimsuit. Over time, the incisions will fade and become less noticeable. The skills of your surgeon are the most critical in achieving the desired outcome. It is important to prevent exposure of your scars to direct sunlight for the first six months by using appropriate sun block, as this can cause changes to the pigmentation. You can be confident that you will achieve a superior result from a lower body lift when under the care of a doctor with the experience of Dr. Antell.
What type of anesthesia is used?
A tummy tuck is typically performed using a form of "twilight" sedation to ensure your comfort during the surgery. A board-certified anesthesiologist will carefully monitor you throughout your procedure to ensure safety.
How do I get started?
Dr. Darrick E. Antell and his staff will be happy to provide a discreet and private consultation to evaluate your needs and discuss a tummy tuck. Please call the office at (212) 988-4040 to schedule your consultation.