Top New York plastic surgeon Dr. Darrick Antell is board certified in plastic surgery, emphasizing aesthetic / cosmetic surgery. One of the procedures he performs is neck lift surgery, also known as lower rhytidectomy. There are a variety of procedures, including microliposuction alone, which has the fastest recovery (several days), direct excision of the excess skin (7-10 days), or a classic neck lift with incisions hidden behind the ears (7-12 days).
A neck lift can help reduce the sagging and wrinkling of excess loose neck skin that is the result of weight loss or aging. Dr. Antell is able to remove this excess skin and fat in order to recontour the neck for a more youthful-looking face and facial profile. If you are considering a neck lift, this section will give you a basic understanding of the procedure.
Considering Neck Lift Surgery
With age, the neck begins to sag, and loose folds or bands of skin and fat may become more apparent. This excess skin can often cause a wattle, turkey neck, or pelican neck to form, which is why a neck lift may sometimes be referred to as a wattlectomy. Patients seeking facial and neck rejuvenation may consider a neck lift if they are looking to lift the loose skin of the neck.
In some cases, neck lift surgery may be performed alongside neck liposuction or other forms of neck fat removal. This is typically done in patients who experience a large degree of excess skin as a result of weight gain or localized fat deposits. If patients experience predominately loose neck skin, then skin excision and repositioning may be sufficient to achieve a younger-looking facial appearance.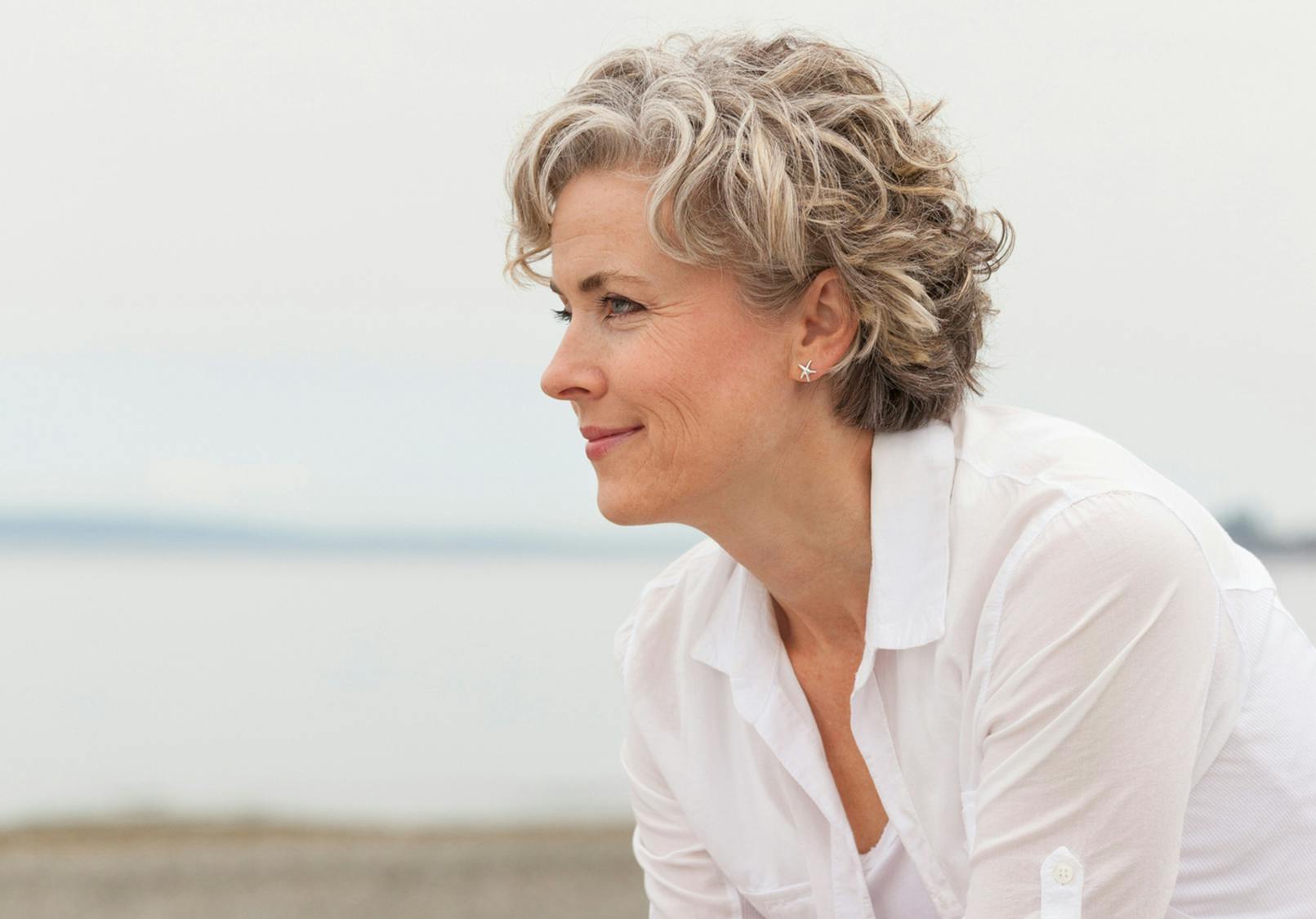 The best candidates for Neck Lift Surgery
An ideal candidate for any plastic surgery procedure is a healthy man or woman who has realistic expectations as to what cosmetic surgery can help them achieve. For neck lift surgery, an ideal candidate typically still has some elasticity in the skin of the neck. Patients choosing to undergo neck lift surgery in NYC with Dr. Antell must be in overall good physical health. Unfortunately, some patients with severe medical conditions may not be appropriate candidates for neck lift surgery. Dr. Antell can help you decide if neck lift surgery is right for you.
What are the risks with Neck Lift Surgery?
As with any surgical procedure, a neck lift does carry some potential uncertainty and risk. It is important to note that Dr. Antell is one of the best plastic surgeons in New York City and is fully prepared to treat any side effect or unforeseen circumstance you may experience during or after surgery. When Dr. Antell performs neck lift surgery, he takes precautions to ensure his patient's comfort, wellbeing, and rapid recovery.
When lower rhytidectomy is performed by an expert plastic surgeon like Dr. Antell, surgical risks and side effects are uncommon and typically mild. Dr. Antell will discuss possible risks prior to surgery as well as how he would effectively treat them if they were to occur. Dr. Antell is able to minimize scarring and conceal incisions behind the ears or in the natural creases of your neck.
Planning your Neck Lift Surgery
During an initial consultation, patients will meet with Dr. Antell to discuss their concerns and what cosmetic procedures they are interested in. For neck lift surgery, Dr. Antell will perform a quick examination of the neck, jowls, and face. During this evaluation, Dr. Antell will take note of your particular condition and if you require neck lift surgery or lower rhytidectomy with liposuction.
Dr. Antell may also ask additional questions about your overall health in order to ensure that you are a proper candidate to undergo neck lift surgery. Certain conditions that Dr. Antell may check for include uncontrolled high blood pressure, blood clotting conditions, and more. It is important to mention to Dr. Antell if you smoke or take any medication regularly.
Preparing for your Neck Lift
In order to prepare for lower rhytidectomy, certain blood thinners or medications containing aspirin may need to be stopped for a period of time prior to and after neck lift surgery. Dr. Antell may also suggest that some patients temporarily quit smoking before and after a neck lift procedure. Tobacco use can negatively impact your body's ability to heal and regenerate. Prior to your neck lift surgery, Dr. Antell will provide you with instructions to follow leading up to your neck lift surgery. It is vital that you follow all of Dr. Antell's instructions prior to surgery and after surgery in order to have the safest procedure and quickest recovery possible.
Following a neck lift, patients must arrange for a friend or family member to drive them home after surgery. Some patients may also benefit from a friend or family member staying with them for the first few days following surgery. Resting is extremely important for a proper recuperation, and patients should avoid any strenuous activity that may put excess stress or pressure on the incisions.
Testimonials
This is a glowing recommendation. I asked Dr. Antell for something difficult, to remove all sagging skin from my neck, smooth my jaw line, if possible, and impr...
I went to Dr. Antell, and he transformed my face and my life. Not only does my face look amazing (20 years younger), but immediately after my surgery, I walked ...
One of the best doctors I have ever been too. Bedside manner is great. My procedure went as described. Can hardly see a scar. Dr. Antell and his staff are unbel...
Him [Dr. Antell] and his staff are very friendly, very professional, and all of them are treating their patients like members of their family. Highly, highly re...
Simply Amazing! Dr. Antell is not just a doctor but truly an artist and is extremely detail oriented. He takes the time to listen to you, explains all the risks...
I had a procedure with Dr. Antell, and he did a really amazing job. I would totally recommend him and use his services again.
Types of anesthesia for Neck Lift Surgery
Some neck lifts are performed under local anesthesia with a sedative to induce drowsiness in the patient. With local anesthesia, the patient will be awake but will not be able to feel the surgical operation or discomfort. In some cases, twilight anesthesia may be preferable to the patient, which will make the patient feel like they are falling asleep naturally. Dr. Antell can help you decide which anesthesia option is best for your neck lift surgery.
Where your Neck Lift Surgery will be performed
Dr. Antell may perform neck lift surgery in a private office-based facility, hospital, or outpatient surgical center. Typically, a neck lift is performed on an outpatient basis, meaning that the majority of patients are able to return home the same day.
The Neck Lift Surgery
Each neck lift procedure may vary from patient to patient as Dr. Antell can adjust the specifics of the surgery in order to best meet a patient's individual goals. For instance, some patients can experience sufficient neck rejuvenation with just a liposuction procedure. Other patients may require liposuction with repositioning of the excess neck skin and underlying muscles. In some cases, patients may only need skin excision and repositioning of the neck skin to achieve a more contoured neck.
With advancements in the field of plastic surgery, a neck lift can now be performed with smaller incisions that are more easily camouflaged behind the ears or the natural creases of the neck. Fat can be removed through these incisions using neck liposuction or with a direct excision of the fatty deposits. After Dr. Antell has removed excess skin and fat deposits, restructured any underlying neck muscles, and repositioned the skin of the neck, he will meticulously suture the incisions closed. Following neck lift surgery, the incisions and surgical site will be cleaned, bandaged, and kept sanitary to promote a proper healing environment.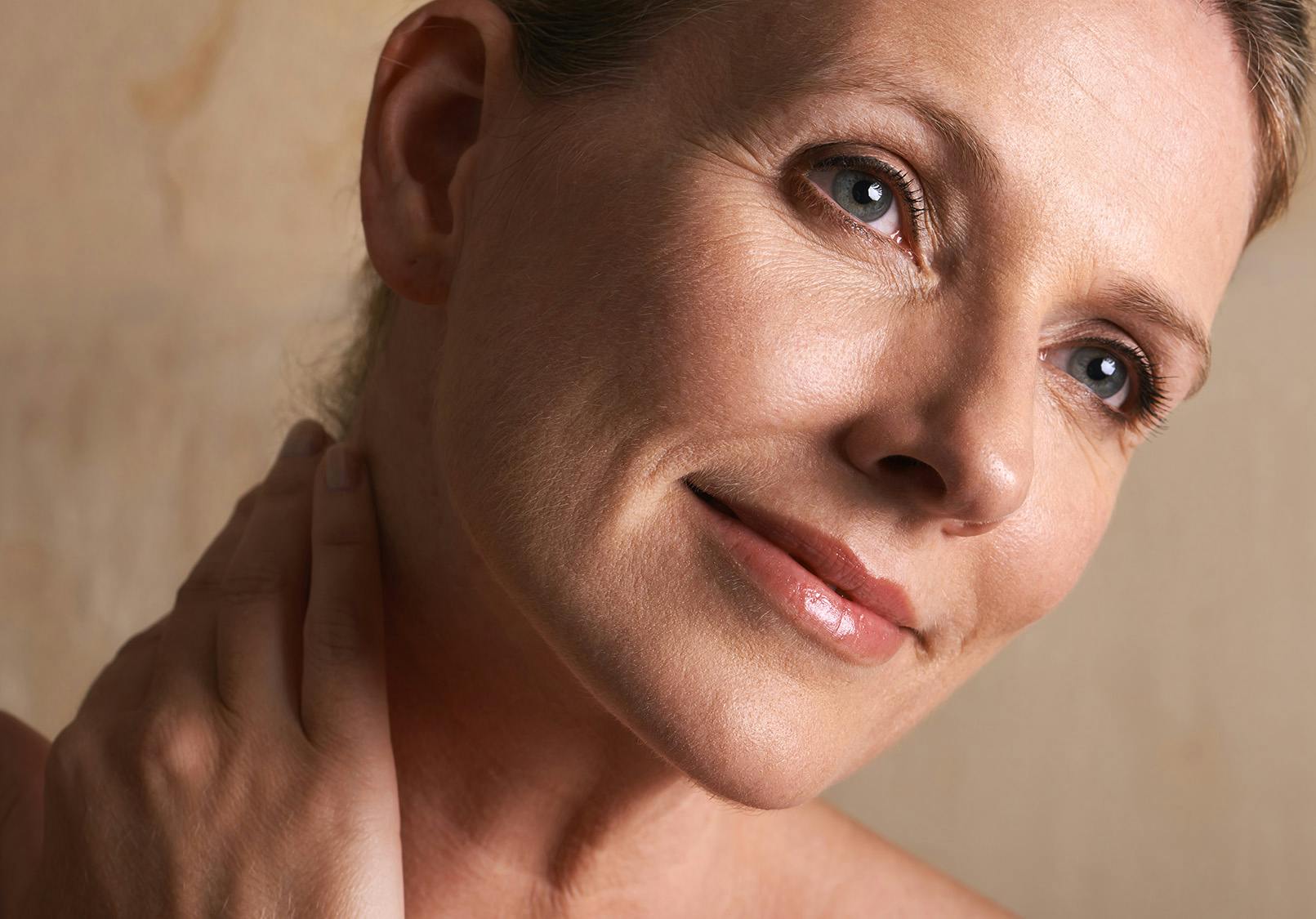 After your Neck Lift Surgery
The majority of patients recovering from neck lift surgery take 1-2 weeks off of work to properly recover. Following lower rhytidectomy, patients should rest as much as possible for the first few days and avoid any movements or actions that cause stress or discomfort in the neck. It is generally recommended that patients wear loose and comfortable clothing while recovering from surgery and avoid any accessories or clothing that may irritate the neck. Button up shirts are ideal as patients may have difficulty pulling a shirt over their head for a few days after a neck lift.
While patients typically feel much better and can return to work in a short period of time, it is highly recommended that patients do not overexert themselves too quickly. Even if a patient is feeling better, they should avoid labor intensive activities and carrying heavy objects for a few weeks until the neck is healed. The recovery time for neck rejuvenation surgery will vary from patient to patient and depend on the specifics of each neck lift surgery. Rapid recovery techniques are used to speed the healing process.
Neck Lift Surgery results
A neck lift is a long-lasting plastic surgery procedure that can help restore the youthful contours of a patient's neck. The length of time neck lift results will last vary from patient to patient. While you will continue to age, if you have an identical twin who does not undergo neck surgery, your neck and lower facial profile will age more gracefully than your twin who did not undergo the surgery. Dr. Antell has extensively studied the effects of facial plastic surgery on many twins and triplets. His ground-breaking studies have been featured in the Smithsonian National Museum of Natural History. Learn more about his twin studies here.
Genetics and overall health do play an important role in how long neck lift results will be visible. Patients who maintain a proper diet, exercise, and do not smoke are more likely to experience longer-lasting neck lift surgery results. Patients who foster unhealthy habits, such as smoking or a poor diet, may not maintain neck lift results as long. Neck lift results may last upwards of 10 years in some patients.
Your new look after a Neck Lift
Patients will notice an overall improvement in their neck after a neck lift. Those patients who adopt a healthy lifestyle typically see the best results following a neck lift. After neck lift surgery, a patient's neck will be tighter, firmer, and more contoured for a beautiful, youthful-looking facial appearance and profile.
How to get started with Neck Lift Surgery?
Dr. Darrick E. Antell and his staff will be happy to discuss Neck Lift Surgery (Lower Rhytidectomy) with you. Please call for a private consultation or schedule an appointment online at our office.