Get Your Curves Back With Breast Reconstruction in New York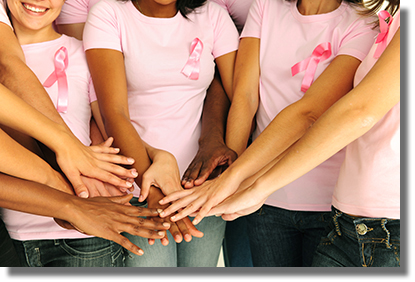 October is Breast Cancer Awareness month, and at the office of Dr. Antell, we're celebrating the courageous women who come into our office in search of breast reconstruction in New York. Many times, women feel a lost sense of curves after mastectomy and search for an answer to regain curves. Unfortunately, most do not know the amount of options available after mastectomy. Board Certified plastic surgeon in New York City, Dr. Darrick Antell welcomes breast cancer survivors to his office, to discuss the different options available for breast reconstruction in New York.
Breast Reconstruction is a surgical procedure that creates breasts that are natural looking in size, shape, and appearance. At the office of Dr. Antell, we offer silicone and saline implants with skin expansion or autologous flap.
One of the most rewarding surgical procedures, breast reconstruction is often performed directly following mastectomy, so a patient wakes up with a new breast already in place. Not all women however, choose to have reconstructive surgery directly after their mastectomy. Some patients may even be advised to wait when there are other health concerns, such as obesity, high blood pressure, or smoking. Dr. Antell and our staff understand these apprehensions and want patients to know that we are prepared to provide your with your choice when you are ready, both physically and emotionally.
Dr. Antell and his staff have helped many women regain their shape over the years. This year however, our staff decided to demonstrate the admiration and commitment we have for our patients recovery, and on September 9th, we decided to take part in the Susan G. Komen 5K Race for the Cure in Central Park.
With sponsorship from Dr. Antell, our dedicated team showed up in support of all our patients who have battled breast cancer. We remind women that we offer compassionate care during their recovery, and that regaining a positive self-image is possible with breast reconstruction in New York.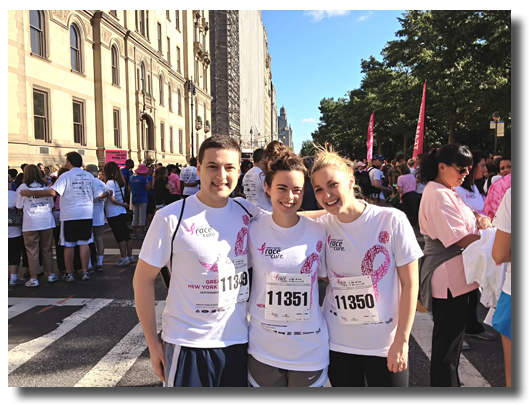 The Susan G. Komen Race for the Cure raises awareness and money for men and women all over the world. Created in 1982, the Susan G. Komen for the Cure Foundation quickly became the world's largest, most well-known breast cancer awareness establishment. Composed of breast cancer survivors and activists, Komen for the Cure has donated over a billion dollars to finding a cure, becoming the largest source of nonprofit funds in the fight against breast cancer.
Celebrate raising awareness with us this October. If you'd like to help us support finding a cure, visit our donations page. Additionally, feel free to contact Dr. Antell and our staff with any questions and concerns you may have about your breast reconstruction options. Call our office at 212.988.4040 or schedule your appointment online.
Additional Links:
Breast Cancer Reconstruction New York City