Improve your Facial Profile in One Step with Chin Implants in New York
Chin Implants, as well as other facial implant surgeries, can help define and balance the contours of your face. Recently, chin implants have been more popular even than nose and eye surgeries, which had previously been most popular with men. This trend may be caused by famous businessmen and attractive celebrities who both appear confident and have strong chins. A confidence boost is a common reason for patients to choose a chin implant for their facial implant surgery. Although a picture of a strong chin, such as a chin of a celebrity, can help the surgeon better understand the results a patient may be aiming for, patients should look forward to improvement, rather than perfection, when considering their chin implant surgery in NYC.
Darrick Antell MD, F.A.C.S., has both a Medical Degree and a Dental Degree. A combination of these degrees is rare due to the time it takes to achieve each degree, but an understanding of both medicine and dentistry is extremely helpful when performing chin implant surgery in New York.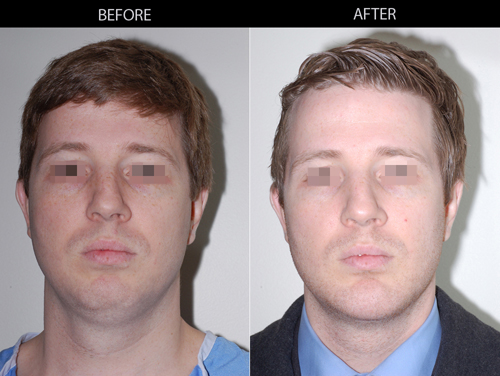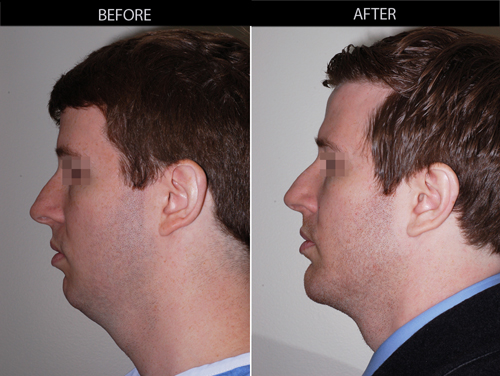 Dr. Antell will insert the implant either through a small incision inside the mouth along the lower lip or in the skin directly under the chin. Sutures are used to help the incision heal. Sutures are often dissolving, but if there are any sutures in the skin, they will be removed in about a week. The procedure takes approximately thirty minutes to an hour, and patients usually return to work two to three days following the surgery.
While chin implants are intended to last a lifetime, they can be removed if the patient changes their mind or finds they no longer wish to have the implant. Chin reduction in New York may be performed in a second surgery if the implant is later perceived as too large. As with any implant surgery, risks such as infection may occur. Infection can be treated with antibiotics, but in severe cases, the implant may be removed and implanted again at a later date. Chin Implants, as with any cosmetic surgery, aim to improve the patients' appearance as they desire, but the overall health and satisfaction of the patient is of top priority. Dr. Antell welcomes any questions patients may have. To schedule a consultation, please call his New York office at 212-988-4040 or visit his website at www.antell-md.com for further research about Chin Implants in New York, Facial Implants in NYC, and Plastic Surgery in New York City.
Additional Links: