Make Fat a Thing of the Past with Liposuction in NYC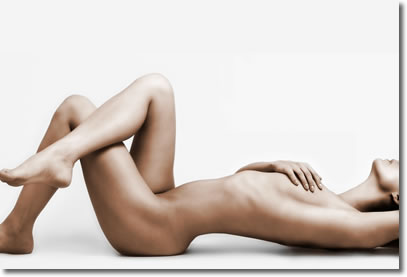 Leave the excess fat and self-conscious doubts about your body behind in 2011. Darrick E. Antell M.D., F.A.C. S. offers liposuction in New York City as a viable solution for patients already in good medical health, but unable to shed excess fat in pesky problem areas, such as the chin, neck, cheeks, upper arms, love handles, abdomen, breasts, buttocks, hips, thighs, calves, and ankles. Liposuction in NY is a body sculpting procedure. Ideal candidates already lead healthy lifestyles and engage in balanced diets, exercise regularly, and have relatively good skin elasticity. Those with sagging skin may receive liposuction in NYC, but they may also need additional surgical procedures, such as a post-bariatric body lift in NY, to minimize the sagging skin without which the contours that liposuction provides may not be as noticeable. Liposuction in New York can help you achieve the smoother, contoured body you've been working towards, but haven't been able to make a reality.
Darrick E. Antell M.D., F.A.C. S. performs liposuction in New York using local anesthesia combined with a sedative to ensure patients are comfortable during the procedure. Dr. Antell will discuss preparation for the procedure, the procedure itself, and realistic expectations during your consultation for liposuction in NYC. Looking forward to realistic goals and body improvement, instead of perfection, is key to attaining satisfying, lasting results. Liposuction in NY improves contours, so if you have a bulge on the side of your hips, for example, it can be reduced. Excess fat and sagging skin can be frustrating to look at every day, especially when your daily efforts of eating healthy and exercising regularly seem to have no effect on the problem areas you most want improved. Dr. Darrick Antell performs Liposuction in New York City to help patients achieve the improvement and self-satisfaction with their bodies that diet and exercise haven't been able to effect.
During liposuction in New York City, Dr. Antell removes excess fat from stubborn problem areas resistant to diet and exercise. A very small incision is made to provide the cannula access to the fat layer. Dilute local anesthetic is then placed into the fatty layer and allowed to take effect. Tiny tunnels are made with the cannula, and fatty tissue is suctioned out. All surgery involves some level of risk and recovery, but Dr. Antell and his staff with over 20 years of experience, provide the highest level of care available to ensure the best possible experience, and once healed, the best possible results. Dr. Antell's private operating room which he uses for all his procedures, including liposuction in NY, is fully accredited and registered with New York State.
Let Dr. Antell contribute to your self-improvement and satisfaction both physically and emotionally as you move forward from 2011 and into the New Year with a whole new look. Darrick E. Antell M.D., F.A.C. S. and his staff welcome any questions or concerns you may have about liposuction in New York. You may contact his New York, NY office at 212.988.4040 or request an appointment online to schedule a personal consultation with Dr. Antell.
Additional Links: