Remove Mohs Scars with Scar Revision in NYC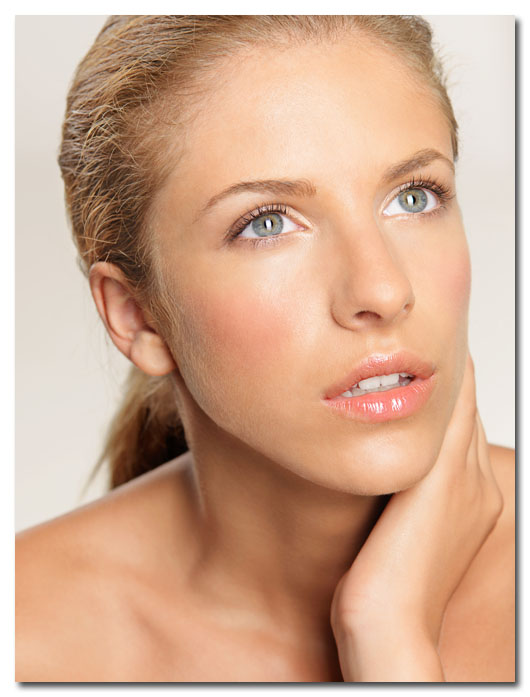 With summer upon us, getting caught up in the rush of heat and soaking up the sun's rays can be easy. As school lets out and awaited vacations to the beach take place, reapplying that SPF may take a backseat to more pressing and enjoyable summer activities. After riding some waves and making sure Jimmy's ice cream doesn't fall in the sand, many of us forget that it is time to lather back up. Unfortunately, the sun can be both a best friend and enemy. According to the National Cancer Institute, 76,250 men and women will be diagnosed with Melanoma, the most serious type of skin cancer, this year alone. If that's not enough to get you running for the sunblock, think about this: every hour, one person dies from Melanoma.
The most common type of skin cancer, Basal Cell Carcinoma (BCC) disrupts the lives of 2.8 million Americans annually. Though the least alarming of the skin cancers, it can easily spread if left untreated. With Mohs Surgery, skin cancer can be readily removed, however, an unsightly scar can be left behind, blemishing once beautiful skin. Depending on how your body heals may determine the extent of your scar. Patients can have Post Mohs Reconstructive Surgery, however, to further remove the scar, patients may want to consider Scar Revision Surgery in NYC. There are many types of scar revision options, including the injection of certain steroid medication, leaving patients with little to no scar. Dr. Antell would be more than happy to discuss these options with you.
Taking the right steps in recognizing skin cancer is important. Do you have any moles, sores, or patches on your skin? These could be the early signs of skin cancer, sending you an alert. A good technique to judge an apprehensive marking is the ABCD method developed by the American Cancer Society. Is the lesion Asymmetrical or uneven? Is the Border rigged rather than smooth? Is the Color uneven, or has the shape of the mark changed in Diameter? These are all warning signs that you should see your plastic surgeon to get them examined and removed.
Hearing the word, "Cancer," can be scary, but Dr. Antell works to alleviate any concerns to make your recovery from Skin Cancer smoother. Dr. Darrick Antell, M.D., F.A.C.S. understands that nobody wants to be diagnosed with skin cancer. In addition, no one wants to be left with a dreaded scar from treatment. Through Scar Revision/Scar Removal in NYC signs of treatments from skin cancer can be diminished. Dr. Antell and his staff would be more than happy to discuss Scar Revision Surgery in NYC with you. Schedule an appointment online or call 212.988.4040 to get started today!
Additional Links:
Recognizing Skin Cancer Manhattan