Sparkle for the Holidays in NYC with BOTOX and more!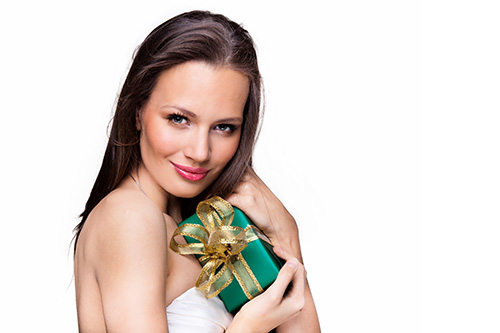 Dr. Antell and his staff would like to wish you and your loved ones a warm and happy holiday season! The Holidays offer a time of celebration, warm wishes, reflection, and rejoicing with friends and family. To help you prepare for upcoming reunions and celebrations, New York board certified plastic surgeon, Dr. Darrick Antell, offers 5 available treatments to help you look sparkling for the holidays! Learn about the various non-invasive procedures we provide for some quick holiday rejuvenation. Talk to Dr. Antell today about which treatment options are best for your individual needs!
1. BOTOX® Cosmetic: Smiles and frowns throughout your life can leave unwanted facial wrinkles and creases. Though these imprints may serve as reminders of the past joys and sorrows, most patients find these facial lines cause them to look older than they may actually feel. Thanks to BOTOX® in NYC, patients can prevent furrow lines, crow's feet, and other moderate to severe facial wrinkles. Using botulinum toxin, BOTOX® halts muscle contractions that cause wrinkles, so patients can maintain a youthful appearance. BOTOX® is even FDA approved for treatment of excessive sweating and migraines! Learn more about New York City BOTOX® treatments.
2. Dermal Fillers: Restore youthful fullness, plump lips, and soften facial wrinkles with Restylane® and Juvederm® in NYC. Known as "liquid facelifts," dermal fillers can enhance your appearance with many of the benefits of a surgical facelift, but without the downtime! Though nothing will stop the aging process, dermal fillers offer a quick, less invasive solution for a rejuvenated appearance for any of your upcoming holiday events. Learn more about New York Injectable Fillers.
3. Chemical Peels: When winter's frigid chill finally arrives, revive dry and damaged skin. Chemical peels remove damaged layers of skin to relieve wrinkles, blemishes, acne scarring, and uneven skin tone. Talk to Dr. Antell about which chemical peel treatment is right for you. Learn more about chemical peels in Manhattan.
4. Latisse™ Eyelash Treatments: If you are a believer that the eyes are "the window to the soul," then start catching some attention with longer, fuller lashes. Bring out your youth and femininity with thicker eyelashes, and boost your look with Latisse™ eyelash treatments. Most women feel more attractive with their eyes framed by full lashes. Many find that factors such as age, trauma, or general lack of care can lead to thinning or lost eyelashes. Latisse™ helps grow lashes naturally for enhanced length, thickness, and darkness. Learn more about Latisse™ in New York today!
5. Dermabrasion: Similar to chemical peels, dermabrasion in Manhattan improves your appearance by smoothing the skin's surface. Though treatment time may vary, getting back to normal after dermabrasion can take up to a few weeks. Dermabrasion reaches deeper than a chemical peel to remove scars and smooth wrinkles. Learn more about Dermabrasion in NYC.
To look dazzling this holiday season, talk to Dr. Antell about which of our non-invasive treatment options may be right for you. At the office of Dr. Antell, we welcome any questions you may have about BOTOX® Cosmetic, Injectable Fillers, chemical peels, dermabrasion, or Latisse™ eyelash treatments. Contact our New York office at 212.988.4040, or request an appointment online for a personal consultation.
Additional Links: