Businessweek.com - Botox: Now It's A Guy Thing
Men Are the Fastest-Growing Market for Anti-Wrinkle Shots
Botox NYC
Darrick E. Antell, M.D.
850 Park Avenue, New York, NY 10075
(212) 988-4040.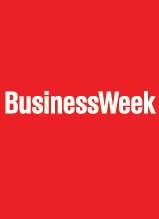 By Kimberly Weisul in New York


Todd White is determined to give Father Time a run for his money. White works out twice a day, eats organic food, and keeps his body fat low. "People think I'm in my early 30s," says White, a 41-year-old real estate developer in Napa, Calif.
Then there's the twice-yearly Botox injections jabbed into White's forehead. Derived from the same toxin that causes botulism, Botox works its magic by paralyzing some facial muscles, smoothing a furrowed brow here or a crinkly squint there. A few days after a treatment, White's brow wrinkles vanish. Although his treatments have cost $500 to $775 apiece, he has gone back 10 times. Says White: "It's like a baby's [bottom] on my forehead."
White has plenty of guy company. Sure, women of "a certain age" have made Botox a huge hit since doctors first began using the procedure to eliminate wrinkles in the early 1990s. But now, middle-aged men make up the fastest-growing market of Botox users. Of the roughly 1.5 million treatments administered last year, some 13.8% were done on men. That's up from just 6.1% of the approximately 150,000 treatments done in 1998, according to the American Society for Aesthetic Plastic Surgery.
There are likely to be plenty more. With sales of $310 million in 2001, Botox is already the most popular cosmetic procedure in the U.S. And the Food & Drug Administration's Apr. 15 approval of Botox for treating forehead wrinkles has given drugmaker Allergan Inc. the go-ahead to launch a $50 million marketing campaign.
Who are all these men? Only their plastic surgeons know for sure. Undoubtedly, there are plenty of Hollywood actors and executives. But the Botox craze appears to have wider appeal. It's gaining popularity among sales execs and trial lawyers, both of whom rely on their looks and demeanor to help win over customers or a jury. "I'm kind of a middle-aged guy in the business world, and the business world is the world of those who are young and aggressive," says John Hairston, a 44-year-old telecom accountant.
Calling Botox "pleasingly subtle," Hairston says that it gives him "the confidence to put my best foot forward." Others agree. One CEO had a Botox injection before embarking on a road show for a public offering, says New York cosmetic surgeon Dr. Darrick E. Antell. "He said, `I'm in good shape, but I look tired and old, and I'm afraid it would affect the price of my company."'
And unlike plastic surgery, with Botox, there's no muss, no fuss. The injections, done every six months, take about 15 minutes. And while the procedure can be painful, recovery is usually quick. Many men schedule their injections for Friday afternoons. By Monday, any redness or swelling is typically gone. And that means no stigma in corporate corridors. "It's so easy," says Dr. Malcolm D. Paul, a Newport Beach (Calif.) surgeon who expects men to make up 20% of his Botox patients by next year. "There's no sutures, no incision, no convalescing."
That's good news for seekers of eternal youth. When it comes to vanity, the sexes truly are equal.
© 2002 BusinessWeek.com