Teen Plastic Surgery
Darrick E. Antell, M.D.
850 Park Avenue, New York, NY 10075
(212) 988-4040.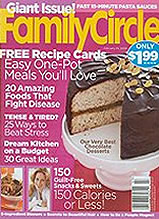 Getting dressed can be a major undertaking for any teenager, but choosing the right outfit is what swallowed up time for 19-year-old Crystal Mast. In her eyes, Crystal had a distinct disadvantage. "I was totally flat chested. I grew up always wearing padded bras." Crystal's mother tried to reassure her daughter. "My mom said, 'Oh, they'll grow, it's normal, don't worry." But as Crystal grew, her breasts didn't. Of course, camouflaging a less than ample chest has been a challenge for generations of teenagers, but today's fashions are unforgiving. "With lots of great clothes you can't wear a bra. If I didn't wear a bra, I went out with no boobs that night." The solution was something Crystal thought about for a long time. When she turned 18, she underwent breast augmentation and went from a size A to a size C cup. "People used to take out car loans at 18, so I just took out a boob loan," Crystal says. Her mother, although apprehensive, saw just how much it meant to her daughter. "It was my mom who said, 'This can give you the confidence that you're lacking, so if you want to do it, why not do it now?' I did and I'm totally happy I did."

The Food and Drug administration is not so enthusiastic, warning, in its "2004 Breast Implant Consumer Handbook," that "Breast implants will not last a lifetime. Either because of rupture or other complications, you will likely need to have the implants removed." The FDA recommends that no one under 18 receive implants.

But Crystal is by no means alone in her satisfaction. Today teens are increasingly unwilling to settle for wha nature has dished out. "It's amazing. Everyone wants what they don't have - in every area," says Darrick Antell, M.D., a plastic surgeon in New York City. In 2003, 3,841 women 18 or younder underwent breast augmentation, according to the American Society of Plastic Surgeons. Compare that to only 978 girls in 1992. And it's not just breasts that are being altered. In 2003, 331,886 cosmetic procedures including rhinoplasty, ear surgery, cheek implants and even liposuction were performed on girls and boys 18 years or younger.

The Pressure for Perfection

"It's disconcerting hou unhappy people are with what they've been given," say Dr. Antell. "To someone else it may be cosmetic, but for them it can relieve a lot of psychological discomfort." Crystal Mast agrees. "I'd felt selfconscious about being flat chested since I was 12 or 13."

Tough Questions Parents Must Ask

Who wants it? It's crucial that the teen's wishes for surgery are the motivating factor.

Dr. Antell recalls one especially disturbing call from the mother of a teen. "She wanted to schedule her 16-year-old daughter for liposuction sight unseen." Such pressure often prompts doctors to insist that they also interview a prospective teen without parents hovering.

Do they know the risks? "Teens think they're invincible," Dr. Antell continues. "That's why you have to get a parent on board to stress the possible risks."

What do they expect? "I want them to have realistic expectations," says Dr. Jonas Domanskis. "A nose job or breast augmentation is not going to make you homecoming queen."

Are they emotionally mature? Doctors want to see an appropriate understanding of what will happen. "You don't want to underestimate the relative permanence of surgery," says Dr. David Sarwer. "It will be with them for life."

Are they physcially mature? Procedures like nose jobs and ear pinning can be done with younger teens since noses and ears stop their development early on. But breast development can continue into the late teens.

Is theirs a consistent concern? Surgeons want to know that teens aren't looking to correct the nose one month, the ears the next and then on to liposuction. Dissatisfaction that keeps changing indicates underlying problems.
Excerpted from an article by Ellen Sherman