Keep Earrings in Your Ears With NYC Earlobe Repair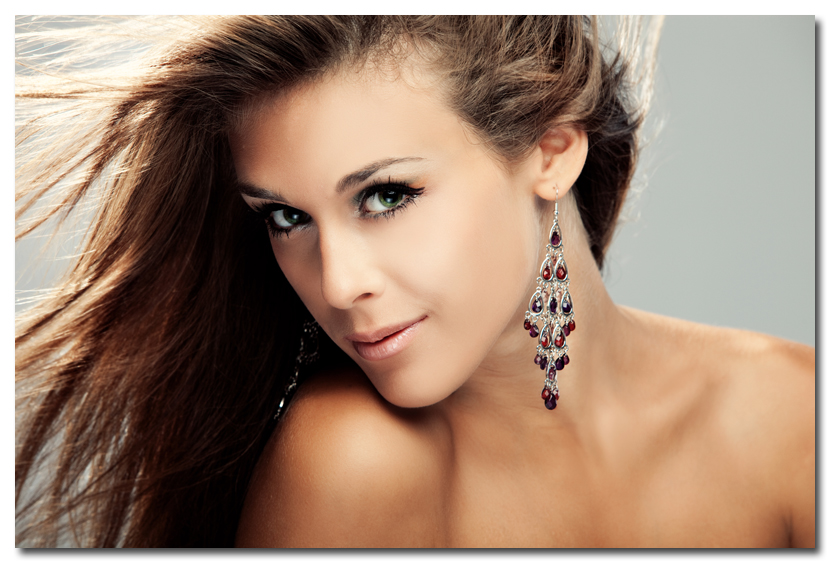 Nothing accents a cute outfit more than a pair of beautiful, sparkly, chandelier earrings. They catch the eye and can add just the right movement and color for the occasion, but unfortunately, they also add unnecessary and oftentimes detrimental weight to your delicate earlobes. Overtime, the weight of heavy dangle earrings can stretch the earring hole. In severe cases, or accidents in which the earring snags on clothing, the earring may even tear through the lobe. Dr. Darrick Antell offers earlobe repair in New York City to mend torn or stretched earlobes.
Depending on your injury, earlobe repair in NYC can be performed immediately after the injury or after the wound has healed and the surrounding tissue is no longer inflamed. The specific techniques used to repair your earlobe vary on an individual basis because every earlobe tear is different, so the method of treatment must adjust to best suit each injury. Some of the possible techniques that may be used during your earlobe repair in New York may involve closing the wound, redistributing tissue, and reshaping the ear to match its original, natural shape.
Earlobe repair in NY is an outpatient procedure which is typically performed in Dr. Antell's office, using local anesthetic. After earlobe repair in NYC, patients do not require more than plain Tylenol as there is minimal discomfort, and they can return to work the same day as the procedure. Patients should anticipate a follow up visit with Dr. Antell one week after surgery to check on your ear's healing and remove any sutures.
Some patients are once again able to wear their favorite earrings after earlobe repair in NY, depending on the original injury. In the future, however, attempt to wear lighter chandeliers on your poor ears. Darrick E. Antell M.D., F.A.C. S. and his staff welcome patients to voice any questions or concerns you may have about earlobe repair in New York City. You may contact his New York, NY office at 212.988.4040 or request an appointment online to schedule a personal consultation with Dr. Antell.
Additional Links:
Scar Revision Surgery New York