Minimally Invasive Eyelid Surgery in NYC for the New Year!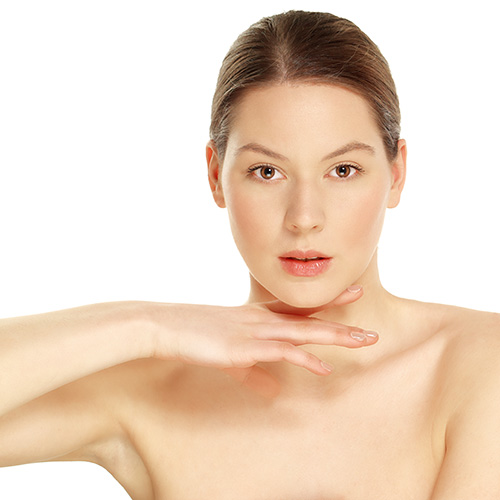 If you're looking to start the New Year with a fresh start for your looks, without the invasive surgery and excessive downtime, check out the minimally invasive procedures Dr. Antell has to offer. Minimally invasive procedures hold many benefits over more invasive procedures. One advantage is using small incisions, allowing your body to heal much faster with less scarring. In addition, you will experience a shorter hospital stay, so you can be back to your life sooner than you would with conventional surgery.
Many times, patients come into our office hoping for the smallest change to make the biggest difference. Dr. Antell helps patients achieve this goal by offering various minimally invasive procedures. Understanding the differences between each and what they can help you achieve will better assist you in choosing what's right for you! Learn more below:
Chin Implants NYC: Look as confident as you feel with Chin Implants in NYC! Chin Implants can help restore facial harmony and balance by taking away the focus of other features of the face. Small chins for example, can cause your nose to appear larger than it actually is. As a prominent analyst of chins, Dr. Antell has appeared in various print & video media outlets examining & sharing the psychological values prominent chins redeem. Learn more about Chin Augmentation in NYC, and the benefits a new chin holds for you!
Eyelid Surgery NYC: If you look more tired than you feel, wake up with Eyelid Surgery in NYC! With much of your emotion, attraction, and interaction coming from your eyes, you want your gaze to provoke the beauty and youth you feel inside. Factors such as age, genetics, & lifestyle choices however, can cause eyelids to sag, drop, & fold as time goes on. In addition, sagging eyelids can make you appear more tired than you actually feel or cause vision problems. If your eyelids need rejuvenation, lift & smooth them with Blepharoplasty in NY. During eyelid surgery, Dr. Antell creates a small incision over the eyelids natural folds, so the cut is inconspicuous with a virtually invisible scar. Lean more about NYC eyelid surgery!
Lipoma Removal NY: Lipomas are typically non-cancerous, firm, grape-like growths beneath the skin. Although they are usually harmless, lipomas can cause feelings of self-consciousness or discomfort when pushed down upon adjacent nerves. Through a press and squeeze technique, Dr. Antell removes lipomas through a small incision. Learn more about lipoma removal in NYC.
NYC Mole Removal: Keep skin healthy with mole removal in NYC! Keeping a keen eye on your moles is one of the most important factors when dealing with moles. If your moles start to show unusual changes in size, shape, color, or diameter, don't wait any longer to consider mole removal. Early removal of suspicious moles is crucial to keeping skin healthy. Learn more about NYC Mole Removal.
Start the New Year with a new you, and learn what each procedure can help you achieve! Dr. Antell and his staff welcome any questions you may have about our minimally invasive treatment options, such as Eyelid Surgery, Chin Implants, Lipoma Removal, & Mole Removal. Contact our New York City office at 212.988.4040, or request an appointment online for your personal consultation.
Additional Links: