Plastic Surgery in New York City
Darrick E. Antell, M.D.
850 Park Avenue, New York, NY 10075
(212) 988-4040.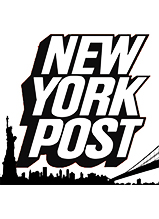 March 29, 2005 -- Is Sarah Jessica Parker the new face of 40?
Not exactly.
Statistically speaking, Parker - who hit the big four-oh last week and celebrated with a star-studded bash at The Plaza - couldn't be further from the average American 40-year-old woman.
Ditto for her stick-thin peers like Teri Hatcher, Sandra Bullock and Courteney Cox.
We sifted through reams of data on health, income, lifestyles and values to find out what it really means to be 40 now, and two words emerge at the top of the list:
Hot and heavy.
Unlike the size-0 Parker, the average 40-year-old woman is 25 1/2 pounds heavier than her mom was in 1960. She's 164 pounds, wears a size 14 dress and a size 9 shoe.
Her libido is bigger, too.
Those polled by a magazine recently said their sex drive is as strong as it was five years ago. More than half said they're having as much sex - if not more - than they were having 10 years ago.
"It's not like you have 20 or 30 years to live anymore," says Ila Stanger, managing editor of More magazine, which conducted the survey. "It could be 40 or 45. So she wants to be as adventurous as she can."
Good news, Carrie Bradshaw - for many women, the fun starts in the bedroom.
"Turning 40 is really the time women start to explore," says Patty Brisben, who founded the adult-themed entertainment company Pure Romance as she turned 40.
"They're rediscovering their own bodies. It's less about finding a man and more about finding herself."
And while she's out there finding herself, the 40-something woman wants to look and feel as good as she can because she's going to be around for a good long while: As of 2010, the projected life expectancy for women will be 81 - which makes 40 the new halfway point.
One thing Parker shares with the average gal: the desire to look fabulous.
A recent study by the marketing group Frank About Women found that 43 percent of women in their 40s believe that aging well means looking 10 years younger. As a result, says More's fashion and beauty editor Lois Joy Johnson, they're dressing better than ever.
"We're breaking all the fashion rules set by our predecessors," says Johnson.
"A woman in her 40s might wear the same capri pants as her teenage daughter, but she'll pair them with a great jacket or sweater set instead of a belly-baring top that would look ridiculous on a woman her age."
If there's something she's not happy about, she's willing to go under the knife earlier, too. Along with liposuction, reports Park Avenue plastic surgeon Dr. Darrick Antell, breast lifts, tummy tucks and "Mini Facelift" are also gaining popularity among 40-something women.
"There's been a downward migration for the age that people have their first surgery," he says. "Where people used to come in at 50 for something, now they're coming in at 40."
In terms of natural improvements, her workout priorities have taken a buff turn.
Parker, a former dancer who did yoga to lose weight after the 2002 birth of her son James, is right in line with her peers when it comes to fitness trends.
Reebok Master Trainer Josie Gardner has noticed a newfound 40-something interest in strength training. "Before, it was mostly a lot of aerobics," she says. "Now there's more core training. Pilates and yoga are really popular."
So are rock climbing, white-water rafting and even "extreme fishing," reports Courtney Caldwell, editor in chief of Road & Travel magazine, which notes a surge in 40-something, all-female adventure tours that concentrate on all those activities and more.
Even so, this is one group that doesn't take good health for granted. According to Frank About Women's data, the biggest worry is illness. After that comes finances, memory loss and a fear of losing independence.
At least today's 40-year-old women are flexible.
"The biggest misconception about women this age is that they're set in their ways," says Frank About Women's Siobhan Olson. "They're realizing their lives aren't stopping, they're accelerating."
They're also moving on. There's a good chance that many 40-year-old women have changed partners since their 20s or 30s. According to the American Association of Retired Persons (AARP), 60 percent of singles ages 40-49 are women, a majority of them divorced.
Chances are good the lucky recipient of her newfound libido isn't an older man - it's a younger one. The AARP data shows close to a third of unmarried American women in their 40s through 60s are going out with younger men.
If those women are anything like Parker, it's no wonder why.
By Beth Sobol