Top Cosmetic Surgeon New York City
Darrick E. Antell, M.D.
850 Park Avenue, New York, NY 10075
(212) 988-4040.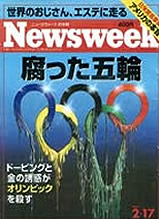 The leader of this worldwide trend are young people who are quick to react to changes in fashion. But now this trend has gone beyond the generation barrier and reached middle-aged men. For instance, the world market for men's cosmetics has grown nearly 40% in the past five years. Convenience stores are stocking more and more facial masks and pore cleansing products for men.
Under this kind of trend, men's aesthetic salon's are coming out of the "closet." TBC, Tokyo Beauty Clinique, the leading aesthetic salon chain in Japan, opened its first men's aesthetic salon in January, and expects to open twenty more within two years.
People's opinion about cosmetic surgery is changing as well. One out of three clients are male (up from one out of twenty, five years ago) at the Harley Medical Group, a clinique for cosmetic surgery in London. DARRICK E. ANTELL, M.D., A TOP COSMETIC SURGEON IN NEW YORK CITY, U.S.A. said "Several years ago, people considered men's cosmetic surgery feminine, but I think the situation has totally changed." In America people's consciousness of looks is quite high because importance is attached to appearance in a business situation.
It's not out of the ordinary for middle-aged business men to go to an aesthetic salon and have their teeth whitened. According to the American Society of Plastic Surgeons, the number of men undergoing "facelifts" has increased more than three fold between 1992 and 1997.
Can't stand getting old
Allen Lovnick, a consultant in New Jersey, goes to an aesthetic salon every other week. His massage and haircut takes 3 hours. He also receives facial treatments with aromatherapy after those treatments. Lovnick says, "I'm totally addicted to these treatments."
Aesthetic salons that accept men like Lovnick are increasing as well. A New York aesthetic salon, "Bliss Spa", started promoting "Macho Mondays" (only for men) as a trial. They serve clients beer instead of orange juice after treatment and also supply Sports magazines in the lounge on Mondays. The promotion was greatly successful. As a result, they doubled their space to accommodate male clients anytime during their business hours.
English and Japanese people are less appearance conscious than the Americans. Masaharu Miyagawa of the cosmetic department of SHISEIDO, says "Middle-aged men are 10 years behind young people. Unless it becomes a society standard, they are not eager to respond." However, Japanese middle-aged men today are changing. According to research by SHISEIDO, the Japanese cosmetic market for men over 50, was approximately 50 billion-yen in 1991, and 70 billion yen in 1997.
Plantan Ginza department store opened a men's eyebrow trimming salon in September last year in Tokyo. Now 40% of their customers are middle-aged men. Tomoko Mitsui said, "We are really surprised because we never expected customers of this age."
What drives middle-aged men to pursue beauty? First of all, it meets business needs. According to Mitsui, many middle-aged men who visit the eyebrow trimming salon work in sales. Mitsui says, "Many of them want to appear clean and give good impressions." They don't need to be beautiful.
However, the major reason for it is resisting getting old. Though it is common in any generation, especially the Japanese "Dankai" generation and American "Baby Boomers," they are unwilling to admit that they are already in middle age. DR. ANTELL says, "They feel they are much younger than they really are and they don't like what they see in the mirror."
by Lee Danuff