Practicing Safe Sun This Skin Cancer Awareness Month!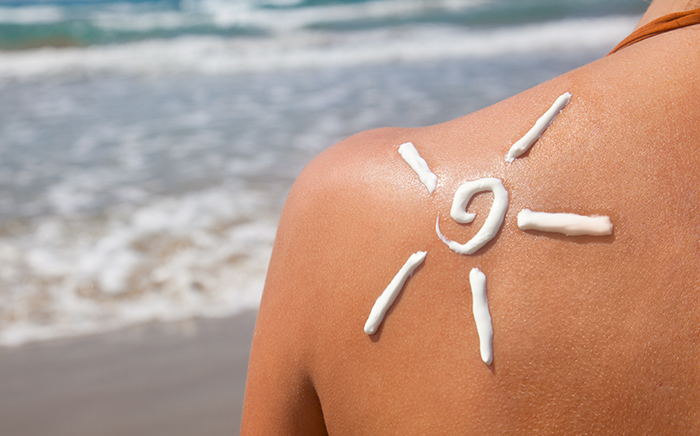 Happy National Skin Cancer Awareness Month! As the warmer days settle in, remember to practice safe sun protection! Wear a sunblock that prevents both UVA & UVB rays and is 30+ SPF or higher! In addition to protecting your skin, New York Plastic Surgeon, Dr. Darrick Antell, reminds patients to do a skin self-check-looking for any suspicious mole growths or changes. Early detection and self-exams from head to toe could ultimately save your life. So, what should you look for and when should you see your plastic surgeon? According to the Skin Cancer Foundation, patients should look for any new lesions that develop and keep a close eye on past molds for any suspicious changes. Knowing the warning signs to look for in a mole will help you determine when to see your doctor and consider mole removal in NYC. These signs follow the ABCD method:
Asymmetry: Look for any signs of your mole changing in size. Melanomas are usually asymmetric, meaning one side may not reflect the other.
Border: Look for signs of your mole changing in and around the edges of the mole. This includes if they become blurred, irregular, or ragged.
Color: Normal moles are one hue in color. Keep note of changes in the shade of the mole, including hues of tan, brown, black, blue, white, or red.
Diameter: Melanomas are usually greater than the eraser of a pencil, though some have been diagnosed at a smaller size.
While anyone can get skin cancer, some individuals are at an increased risk. You may be at a higher risk of developing skin cancer if you have:
Lighter skin tone
Family history of skin cancer
History of sunburns earlier in life
Skin that burns, freckles, or reddens easily
Naturally blonde or red hair
Wearing sunscreen proves to be an important factor in protecting skin from the sun's rays. However, there are several steps you can take to practice safe sun, including:
Seeking shade during midday hours
Wearing sunglasses
Avoiding tanning
Covering up exposed skin
Wearing a wide brim hat
Keep your skin safe this summer! Stay in the know and stay educated about the safety and risks of skin cancer in NYC. Dr. Antell and our staff welcome any questions you may have about skin cancer in NYC or mole removal. Contact our New York City office at 212.988.4040, or request an appointment online today for your personal consultation with Dr. Antell.
Additional Links: