Prevention - What You Need To Know About Cosmetic Surgery
New York City Cosmetic Surgeon
Darrick E. Antell, M.D.
850 Park Avenue, New York, NY 10075
(212) 988-4040.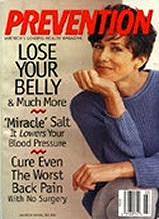 If those sexy, dangle earrings have stretched your pierced-ear holes into vertical trails, a lunch hour can return them to round. Doctors can use the same process they'd use for completely torn earlobes to fix stretched holes. That's simply a snip, some stitches and repiercing. All told, it's about 15 minutes.
"Most people don't realize this can be done or they don't know who to go to," says Darrick E. Antell, M.D. So here are the facts: Plastic surgeons are your best bet. It costs a bunch of money - $500 to $2000 - but only takes a lunch hour and can spare you from keeping your lobes in hiding.