Refresh your 'Lobes with Earlobe Repair in NYC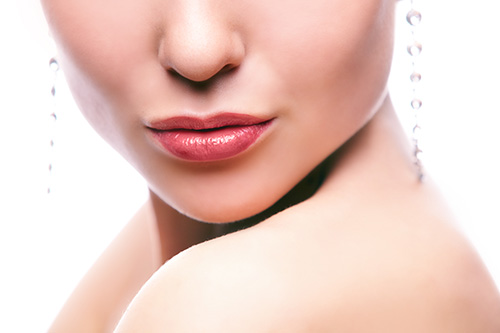 Holiday celebrations have ended and the decorations have once again become absent from windows. Although the holidays are now over, many of us will keep the memories from this past season close. Part of this closeness will come from wearing the gifts we received. One of the seasons most popular gifts however, can cause unforeseen damage to the body.
Over the years, the weight of earrings may stretch or tear your earlobes. Damaged earlobes can make it difficult, even impossible to wear your earrings. If you can no longer enjoy or wear your favorite dangles and sparkles, consider earlobe repair in NYC.
A variety of different techniques can be used in earlobe repair and will depend on how much tissue was lost, as well as the nature of your injury. If a piece of the ear is completely missing, rather than ripped, Dr. Antell will perform a graft from the patient's skin to fill the gap. Often performed under local anesthesia, earlobe repair at our office is usually performed as an outpatient procedure.
Repairing torn earlobes can be immediately performed or delayed depending on if the tissue is inflamed. If a piece of the ear is completely missing, dead tissue is removed from around the site of the rip. The two sides are then stitched together to allow the ear to heal slowly. Since the earlobe consists of only skin and fat, it is more prone to tearing than other parts of the ear.
In most cases, patients can re-pierced their ears as early as three months following the procedure. However, you will be advised to only wear studded earrings for the first few months to allow the earlobe sufficient time to regain strength. Patients can return to their daily activities directly following treatment and may be advised to take over-the-counter medicine. Most people however, will only require a topical antibiotic cream after the surgery for safety and to prevent infection. After about a week, stitches are removed and patients can then rediscover their confidence with beautiful, natural, and symmetrical looking ears.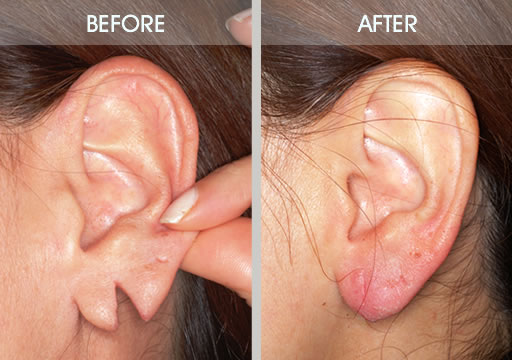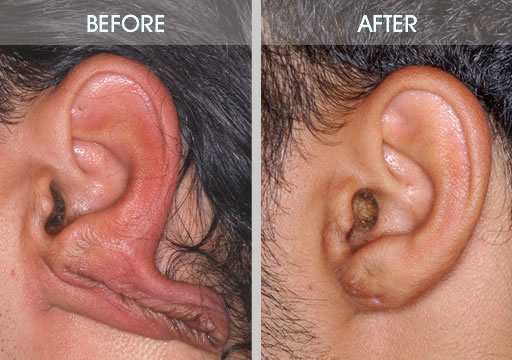 Earlobe Repair in NYC, by Top Board Certified plastic surgeon, Dr. Antell, produces natural and symmetrical results. Finally get to wear the gift your loved ones bought for you after earlobe repair by Dr. Antell! Contact our New York City office at 212.988.4040, or request an appointment online for your personal consultation.
Additional Links: