Swimsuit Ready With Liposuction in NYC!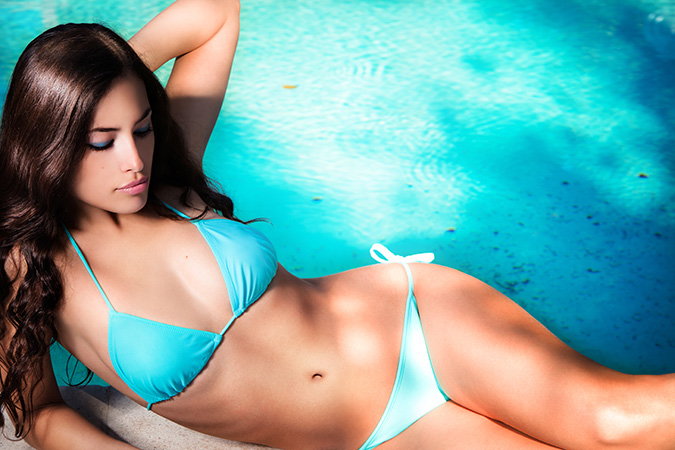 Sweater, scarves, and mittens are gone from store shelves at famous boutiques, making way for tank tops, sundresses, and bikini wear. As the smell of the salt water and sweet ocean breeze steadily creeps closer, many will scurry to jump on treadmills, trade pizza for salad, and read the numbers on the scale with hope of weight loss in sight. For some of us however, no matter how much diet and exercise replaces our hours in front of the television and hearty meals of carbohydrates, areas of stubborn fat remain. Luckily, these areas of fat unresponsive to weight loss can be sculpted thanks to liposuction in NYC.
Liposuction is ideal for patients who exercise regularly, are in decent physical and mental shape, and eat healthy. While it is not a weight loss procedure, liposuction in NYC will sculpt your contours, slimming your appearance.
During the liposuction procedure, board certified plastic surgeon in NYC, Dr. Darrick Antell, removes excess areas of fat through a very small incision. Once removed, the fat does not come back. Your newly contoured body is permanent, providing patients continue to exercise regularly and eat a balanced diet. If patients do gain weight, often the weight is better distributed. Learn more about lipo in NYC below:
Liposuction can be performed on several places of the body, including the arms, thighs, chin, cheeks, buttocks, abdomen, buttocks, hips, thighs, knees, and calves.
Dr. Antell performs liposuction in NYC under local anesthesia combined with a sedative. He offers twilight anesthesia, where patients feel as though they are falling asleep naturally, for added patient comfort. Patients often return to work two to three days following liposuction in NYC. Mild swelling and bruising should dissipate within one to two months, so you can enjoy your shapely body at the beach this summer.
Get swimsuit body ready now with liposuction in NYC. Dr. Antell and our staff welcome any questions you may have about lipo in New York City. Contact our office at 212.988.4040 or request an appointment online today for your personal consultation.
Additional Links: