Treat Yourself to a New Nose with Rhinoplasty in NYC for the Holidays!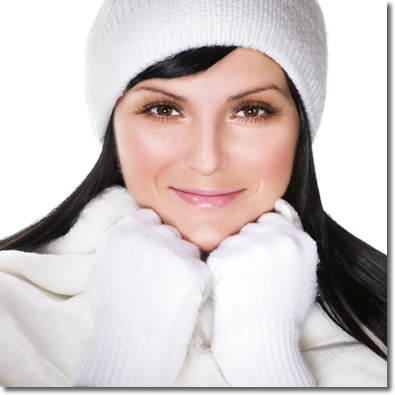 Rudolph the red-nosed reindeer didn't have many options to correct his nose besides smudging mud on its tip, which eventually popped off at inopportune moments. Darrick E. Antell M.D., F.A.C.S. offers rhinoplasty in New York City as a permanent solution for cosmetically embarrassing and functionally impaired noses. Attractive profiles are contingent upon balanced facial features, specifically the nose and chin. If you are self-conscious about your nose's appearance, would like to improve your profile, or are having trouble breathing through your nose, check one item off your holiday wish list this year by considering rhinoplasty in NYC.
Darrick E. Antell M.D., F.A.C.S. is able to perform a variety of alterations to the nose during rhinoplasty in New York. He can reduce or increase its size, change the shape of the nasal bridge or tip, adjust the angle between the nose and upper lip, and narrow the span of the nostrils. Dr. Antell will discuss the exact features patients would like altered during the initial consultation, so both Dr. Antell and the patient are synchronized in their vision of the expected results.
In some cases, just the tip of the nose is altered. That would be a Tip Plasty and can even be performed under local anesthesia. Rhinoplasty in NYC may involve sedation (twilight sleep) or local anesthesia, depending on the type of rhinoplasty, either open or closed, and both are done on an outpatient basis. Open rhinoplasty in NY involves sedation (twilight sleep) and a tiny external scar under the nose, but can sometimes be more precise for work on the tip and grafting. Closed rhinoplasty goes through the inside of the nose, so no external scars are visible. After surgery, a splint will be applied to the nose during recovery. Some minor bleeding is common after rhinoplasty in New York City, and patients are encouraged not to blow their nose for the first one to two weeks after surgery. Patients can expect swelling and bruising after surgery to also last approximately 7 to 10 days.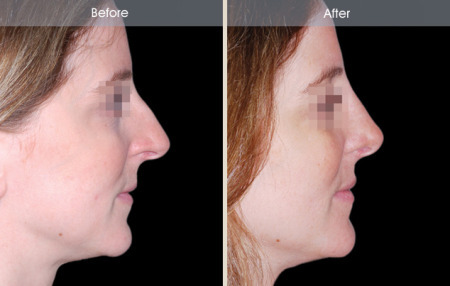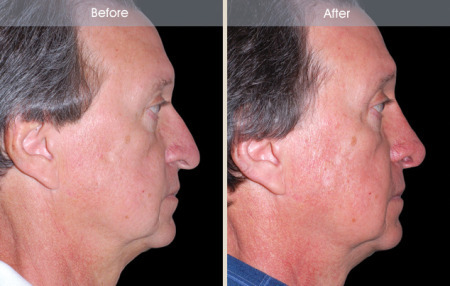 Patients will notice substantial improvement in the nose's symmetry, the features they specifically wanted altered, and the overall balance with other facial features. The final last bits of swelling take 6 to 12 months to completely subside. Rhinoplasty in New York can subtly improve your entire appearance simply by modifying a few nasal features, except, perhaps, should your nose glow. Darrick E. Antell M.D., F.A.C.S. and his staff look forward to discussing any questions or concerns you may have about rhinoplasty. You may contact his New York, NY office at 212.988.4040 or request an appointment online to schedule a personal consultation with Dr. Antell.
Additional Links: