Facelift in New York City
Darrick E. Antell, M.D.
850 Park Avenue, New York, NY 10075
(212) 988-4040.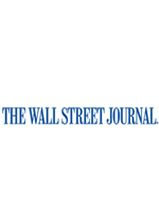 For years, most doctors wouldn't have dreamed of uttering "budget" and "plastic surgery" in the same sentence.
But with growing demand from baby boomers for affordable beauty, plastic and dermatologic surgeons are now doing a record number of "mini" or "budget" cosmetic procecures. Now, 76 percent of all cosmetic procedures are performed in a doctor's office or outpatient facility instead of a hospital, according to the American Society of Plastic Surgeons.
The trend is being fueled by wider availability of a host of cheap treatements, such as light and laser therapies, as well as new combinations of wrinkle-smoothing injections and fillers. It also reflects a new attitude among patients that's often described as defensive aging. Rather than splurging on a facelift, patients get a nip or tuck here or there....
In addition to being cheaper, budget procedures can sometimes produce a more natural-looking result. For patients who want more pronounced cheek bones, for instance, New York plastic surgeon Darrick Antell doesn't always recommend cheek-bone implants. In patients with very round faces, he suggests removing tiny fat pads in the center of the cheek. To do so, he makes a small incision inside the mouth that requires only a single suture to close. The result: slightly more definition in the cheek, the appearance of more prominent cheek bones and no time off from work.
"Patients who get small procedures on a regular basis may never have to get the complete overhaul that their parents did," says Dr. Antell. "Some people take the tack that aging is another disease process like arthritis or kidney disease, and it's something that should be fought with every tool we have."
By TARA PARKER-POPE
Staff Reporter of THE WALL STREET JOURNAL