Combat Scars with Scar Revision in New York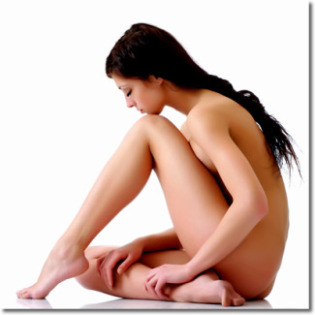 Scars are an inevitable occurrence. Whether they're caused by skin cancer, surgery, trauma, or just plain living, they can have a huge impact on the way you look and feel about yourself. While it is impossible to completely remove a scar, advances in medicine make it possible to drastically improve its appearance. Dr. Darrick Antell, one of New York's best plastic surgeons, offers scar revision surgery in his Manhattan plastic surgery practice.
The way a scar develops depends on your body's natural healing process, the cause of the injury, and its location on the body. Other variables, such as the size and depth of the wound, the thickness of your skin, and the direction of the wound can also affect the way an injury heals and a scar develops.
Plastic surgeons in New York have undergone specialized training to improve the appearance of scars. While the scar is never truly "gone," Dr. Antell can use surgical and non-surgical scar revision techniques to help manage scars. Non-surgical options include injecting steroids into the scars, applying steroid creams, and a technique called needling. In some cases, however, non-surgical techniques are not enough. In these cases, scar revision surgeries can be performed to narrow the width of a scar, improve thick, raised scars, and flatten the indentations caused by stomach scars.
Based on certain conditions, is some cases Dr. Antell may suggest post operative radiation to the scar to suppress keloid formation. When radiation is suggested, it is coordinated with a second doctor who typically performs the radiation to the wound on the day of the scar revision surgery. While a bit more complicated to arrange, Dr. Antell has had dramatic improvement in complicated keloids using this technique.
Dermabrasion can be an effective method of minimizing the appearance of facial scars. Dermabrasion is a cosmetic procedure that can improve the look of facial skin that is scarred by an accident or injury. During dermabrasion, the top layers of skin are carefully removed through a method of controlled surgical scraping. It can be performed on small areas of the face to smooth out irregularities or on the entire face to give the skin a smoother, softer appearance. A similar technique called dermaplaning can be used to minimize the appearance of old acne scars. Dr. Antell offers dermabrasion and dermaplaning in New York.
Revisional techniques are available for many troublesome scars, including keloid scars, hypertrophic scars, contractures, and facial scars. Dr. Antell is trained to perform surgical scar revision using z-plasty, skin grafting, and flap surgery. Z-plasty is a surgical technique used on scars that are not positioned well. When scars are positioned in a way that does not conform to the natural lines and creases of the skin, they often heal conspicuously. During z-plasty, the original scar is excised and new incisions are made on each side, creating small triangular flaps of skin. The flaps are then rearranged at different angles depending on the skin's lines and creases, giving the scar a "z" pattern. The incisions are closed using very fine stitches, which are removed within a few days.
Skin grafting and flap surgeries are used for more serious scar revision. Skin grafting uses healthy grafts of the patient's skin to cover the injured area. Flap surgery is when a flap of skin, fat, blood vessels, and sometimes muscle is removed from a healthy part of the body and transplanted to the site of the original injury. While skin grafting and flap surgery are often successful at improving the function of the area, they are sometimes less cosmetically appealing because the donor skin or flap may not perfectly match the skin at the transplant site.
Every scar is different. If you're interested in improving the appearance of a scar with scar revision in New York City, please contact Dr. Darrick Antell. To schedule a consultation, please call his New York office at 212-988-4040 or visit his website at https://www.antell-md.com.
Additional Links:
Skin Cancer Treatment Manhattan