New York Times - Fat-gobbling Pill: Too Good To Be True?
Plastic Surgery NYC
Darrick E. Antell, M.D.
850 Park Avenue, New York, NY 10075
(212) 988-4040.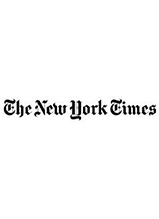 Q. The new supplement Cellasene claims to reduce cellulite, the fatty deposits that make the hips, thighs, and buttocks look lumpy. Can this work?
It is an intoxicating idea to think that a pill could remove cellulite, reduce the diameter of your thighs, and perhaps the sequel will be a pill to remove a bump on your nose? I doubt it, and I am certain it will do nothing to reduce fat in the long run.
The 15 minutes of fame this new product is enjoying reminds me of the frenzy over aminophylline-based creams that were the rage against cellulite almost five years ago.
None of them have stood the test of time. Furthermore, "studies" done by people with a financial interest in a product should not be taken literally.
As far as Cellasene's targeting a specific area, anything you ingest is going to have an effect throughout your entire body and as a doctor, I could not in good faith recommend this product without further evaluation.
Dr. Darrick E. Antell
Plastic surgeon affiliated with St. Luke's-Roosevelt Hospital Center