MSNBC - Young and using Botox to stay that way
Botox NYC
MSNBC
Topic: Young and using Botox to stay that way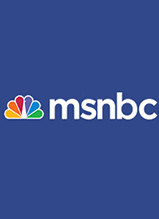 More women in their 20s getting cosmetic injections
By Jane Weaver
Health editor
MSNBC
Updated: 8:08 a.m. ET Nov. 14, 2005
Vicki Roy was about to get married and didn't like the creases between her eyebrows — the "elevens," as she calls them — that appeared whenever she squinted or frowned.
With the big day approaching and the prospect of having her image forever captured in wedding pictures, the 24-year-old Dallas nurse decided to get a shot of Botox to soften up the vertical lines.
"I loved it," says Roy, now 31. "My forehead was so smooth."
At 24, Roy wasn't trying to appear much more youthful. For her, a Botox injection was just another part of her beauty routine.
"I feel like you highlight your hair, you get teeth whitened," she says, and "Botox is just one more thing to do."
Roy isn't the only young woman who views facial line zappers like Botox and various skin plumpers as no more radical than changing the color of their hair. Cosmetic procedures may be still dominated by baby boomers trying to turn back time, but a growing number of younger women whose facial lines barely show are going for the needle. They're aiming to improve upon their already youthful looks and possibly even prevent deep wrinkles from forming later on.
'Angelina Jolie effect'
"With Botox, we're now seeing people when you can barely see the crease," says New York plastic surgeon Dr. Darrick E. Antell. "There's increased awareness among younger people. Their mothers are having it done and their friends are doing it."
Doctors call it the "Angelina Jolie effect," as younger patients come in to plump up their mouths in imitation of the pillowy-lipped actress and also get Botox, which temporarily paralyzes facial muscles, to erase early frown lines.
"We're in an era where we're very much driven by beautiful people who are very air-brushed and they're relatively flawless," says Dr. Steve Fagien, a Boca Raton, Fla. plastic surgeon. "That's what women want."
Indeed, when it comes to cosmetic procedures it seems like almost everybody's doing it.
There were nearly 12 million cosmetic procedures between 2003 and 2004 — an increase of almost 500 percent since 1997. Liposuction, breast augmentation, eyelid surgery and rhinoplasty (nose jobs) are the most popular surgeries.
But demand for noninvasive treatments that skip the scalpel and focus on adding volume to the face is "skyrocketing," says Dr. Rod Rohrich, chairman of plastic surgery at the University of Texas Southwestern Medical Center at Dallas and former president of the American Society of Plastic Surgeons. "Most people don't want surgery unless they really need it," he says.
Rohrich says the injectables approved by the Food and Drug Administration in recent years have "revolutionized" the way doctors and patients deal with aging.
"We have a better understanding of how the face ages, that much of what occurs has to do with volume loss," says Fagien. The goal is a procedure that minimizes wrinkles without a major financial investment and with minimal recovery time, he says.
Botox is the household name — almost 3 million doses were shot into foreheads and crow's feet last year, according to the American Society of Plastic Surgeons — but demand for other wrinkle treatments is rising as well.
Animal and human collagen, once the "gold standard" of wrinkle-erasers, is being usurped by longer-lasting fillers approved by the FDA over the last several years. One of the most popular new fillers is Restylane, which is made of hyaluronic acid, a natural component of connective tissues. Injections minimize deep lines and are most frequently used on lips, nasal labia (the grooves between the corners of the nose and the mouth) and the creases between the eyes. Results are immediate and can last up to a year.
Another product is Sculptra, a synthetic polylactic acid approved by the FDA to bulk up the faces of HIV patients, with results lasting up to two years.
Early intervention
For some younger women — females make up 90 percent of all cosmetic surgery procedures — it's as much about preventing wrinkles as hiding them.
There's little research to support that strategy, but doctors maintain that preventing movement in an area will cause fewer wrinkles.
"I have no doubt that treating with Botox at young age delays wrinkles," says Fagien. "What happens is there may be a role in preserving muscle attachments ... a lot of things that occur [in facial aging] relate to chronic muscle movement over the years."
St. Louis plastic surgeon Dr. Leroy Young believes that "if the wrinkle never gets started it won't be as bad later."
As evidence, Antell points to certain medical cases. "People with facial nerve palsy, or a stroke, do not get dynamic wrinkles on the paralyzed side of the face," he says.
How young is too young?
Cosmetic injections may not be as risky as surgery, but how young is too young? The American Society for Plastic Surgeons doesn't recommend cosmetic procedures for anyone below the age of 18, except for rhinoplasty, breast reduction and treatment of congenital deformities.
In Antell's view, cosmetic injections for young women is like using sunblock to prevent wrinkles.
"If the patient is 18 or older, treating the first sign of any wrinkle occurring is acceptable," he says. "Why wait until you have a problem?"
Early intervention may be good for protecting the skin from the sun's damaging rays, but what's wrong with a few lines?
"Nothing, as long as you're comfortable with them," says Antell. "Some people see aging as a loss of youth [and] power."